PROBLEM
Pantone is mostly known by industry professionals, but the general public have
no idea of their actual impact.
SOLUTION

Use common color associations to show people that  Pantone's role in everyday color actually 
makes a huge difference.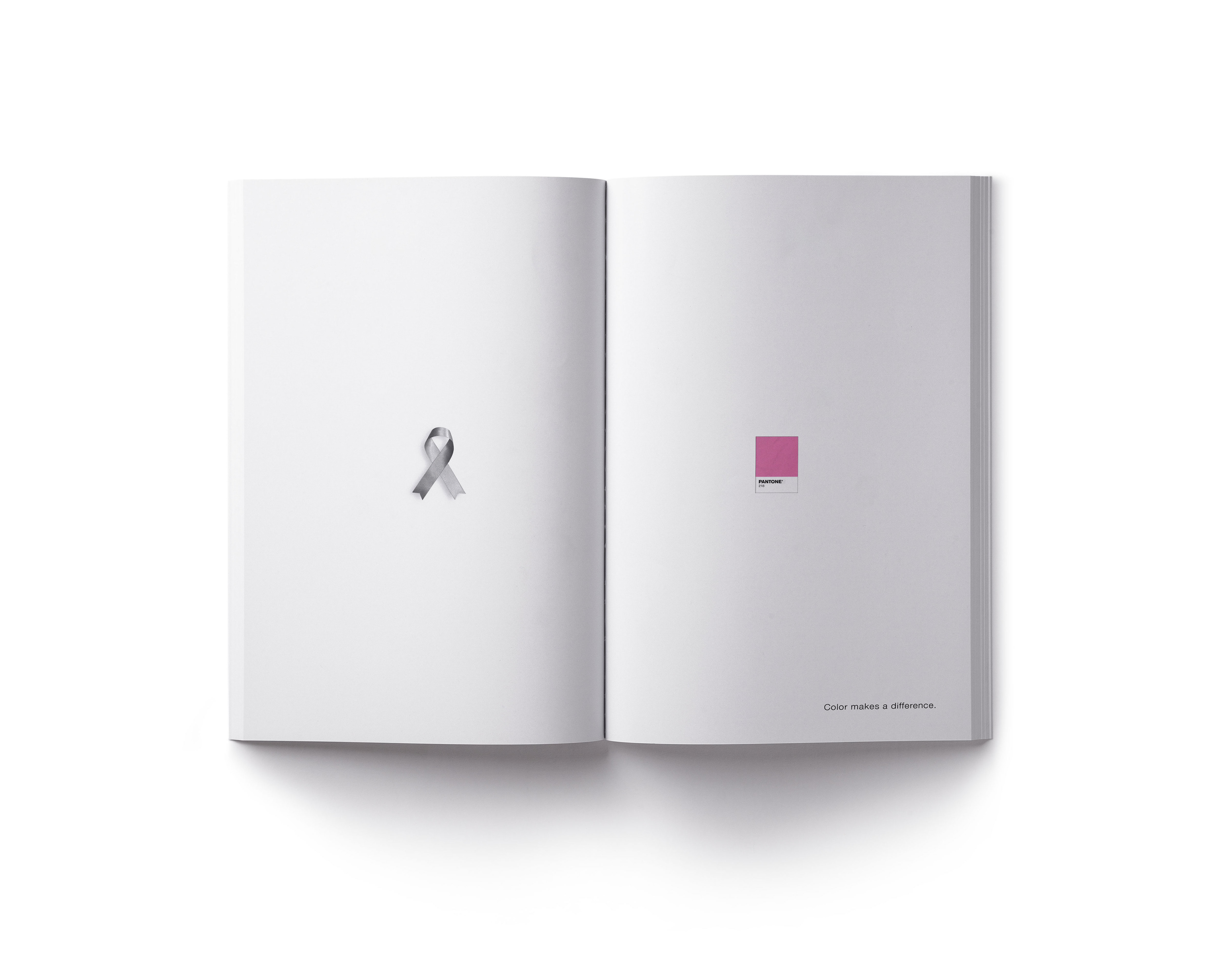 SOCIAL
Every cause has a designated color that many people know.  
Utilizing this shared knowledge, the campaign prompts users to find varying hues of that color in their own environment and capture it in the Pantone app.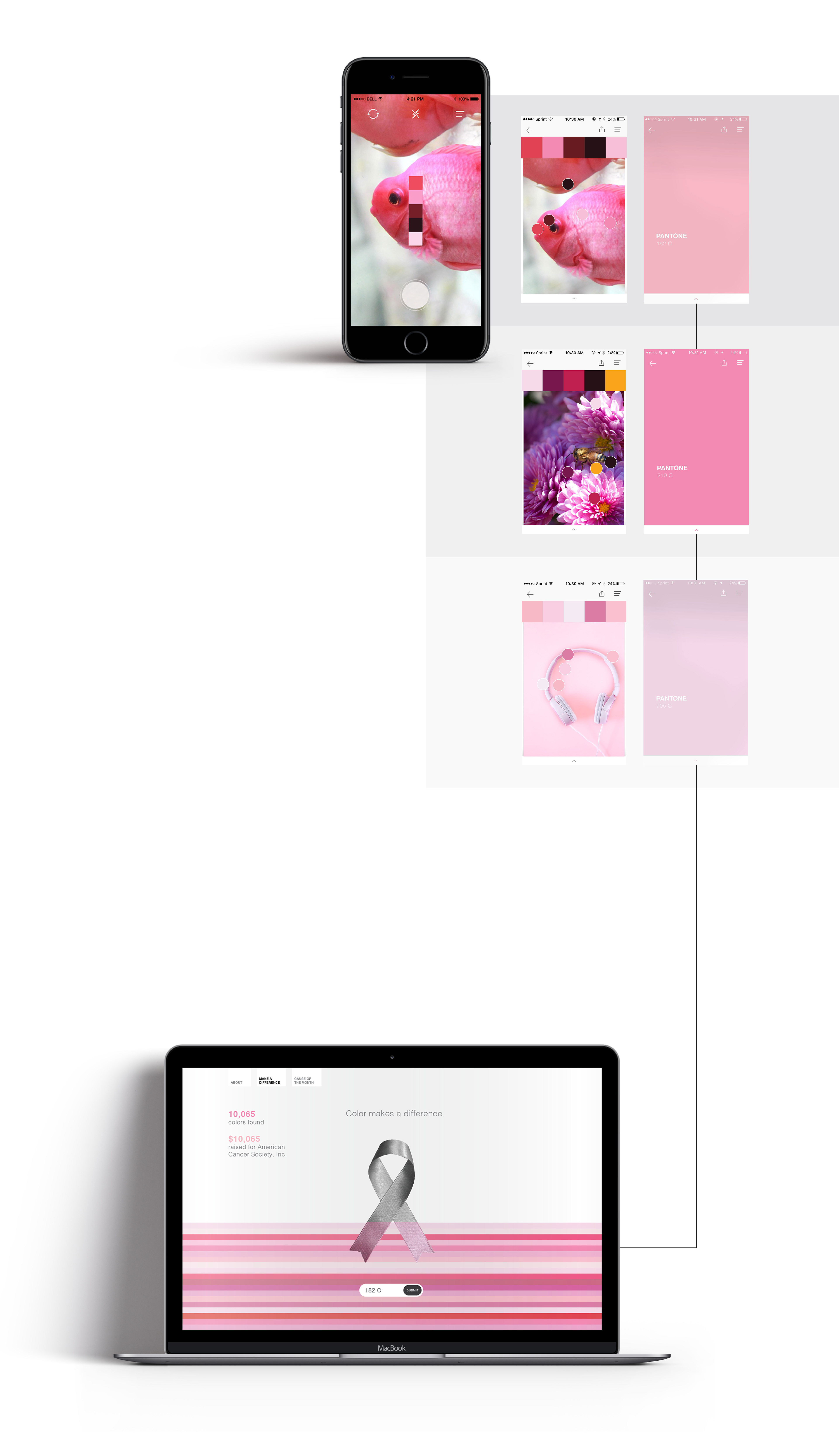 Each unique Pantone code can be entered into a microsite where each code equals to a dollar donation for the cause of the month.
Pantone's underestimated role in people's lives will be apparent in a personal way.