BRAND
Giverny, France is a small village known for inspiring many Impressionist artists including Claude Monet who lived, painted, and created his gardens there. 
PROBLEM
People just come for Monet for only a few hours.
TARGET
25-40 young professionals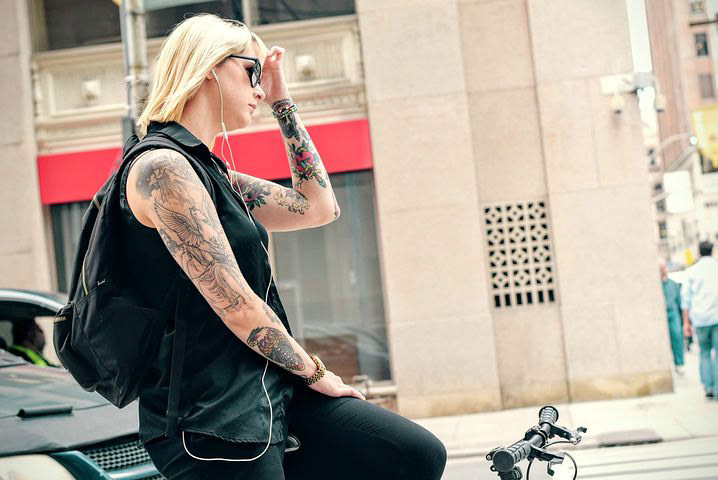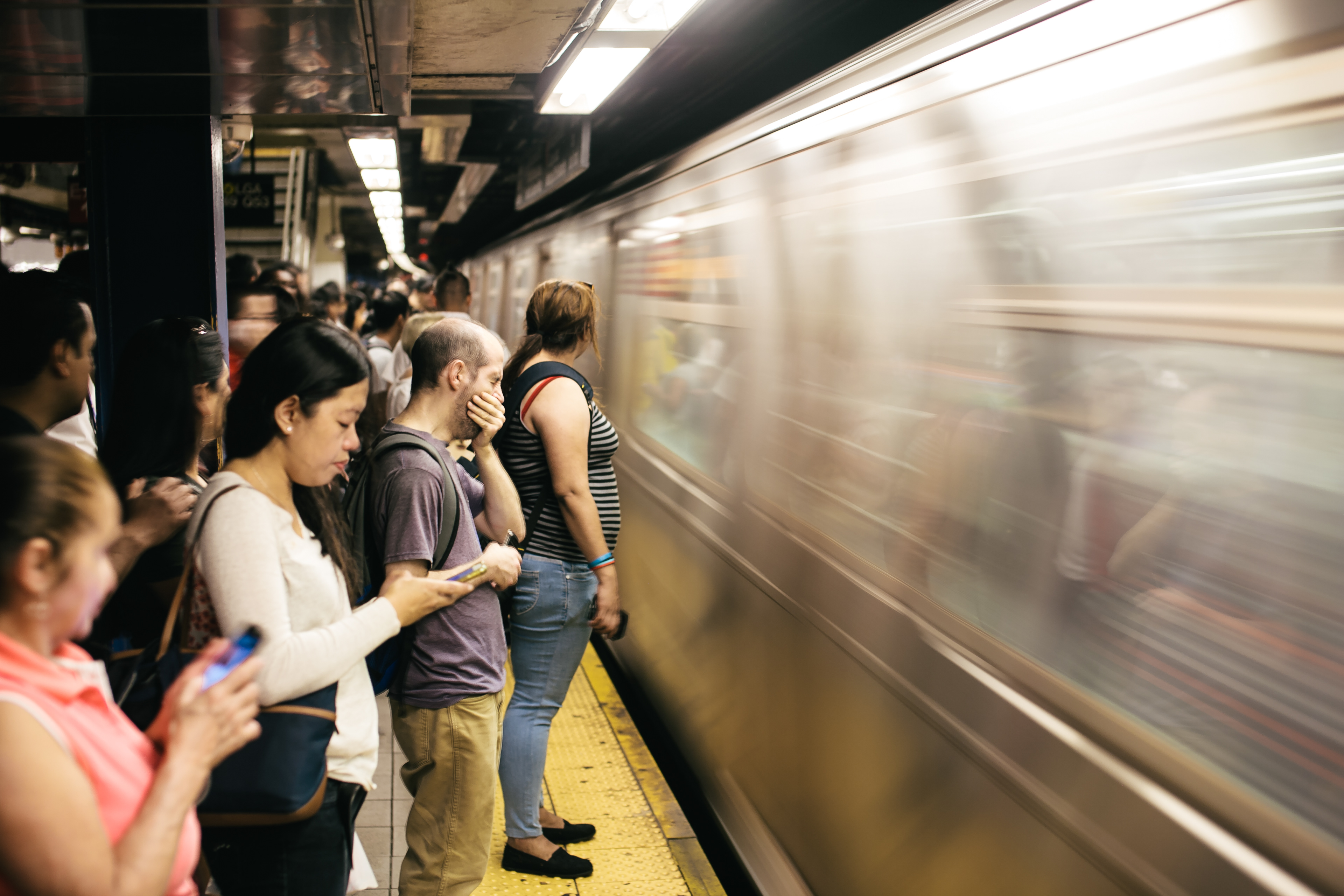 INSIGHT
Creating, viewing, and processing
art is a slow process.

TAGLINE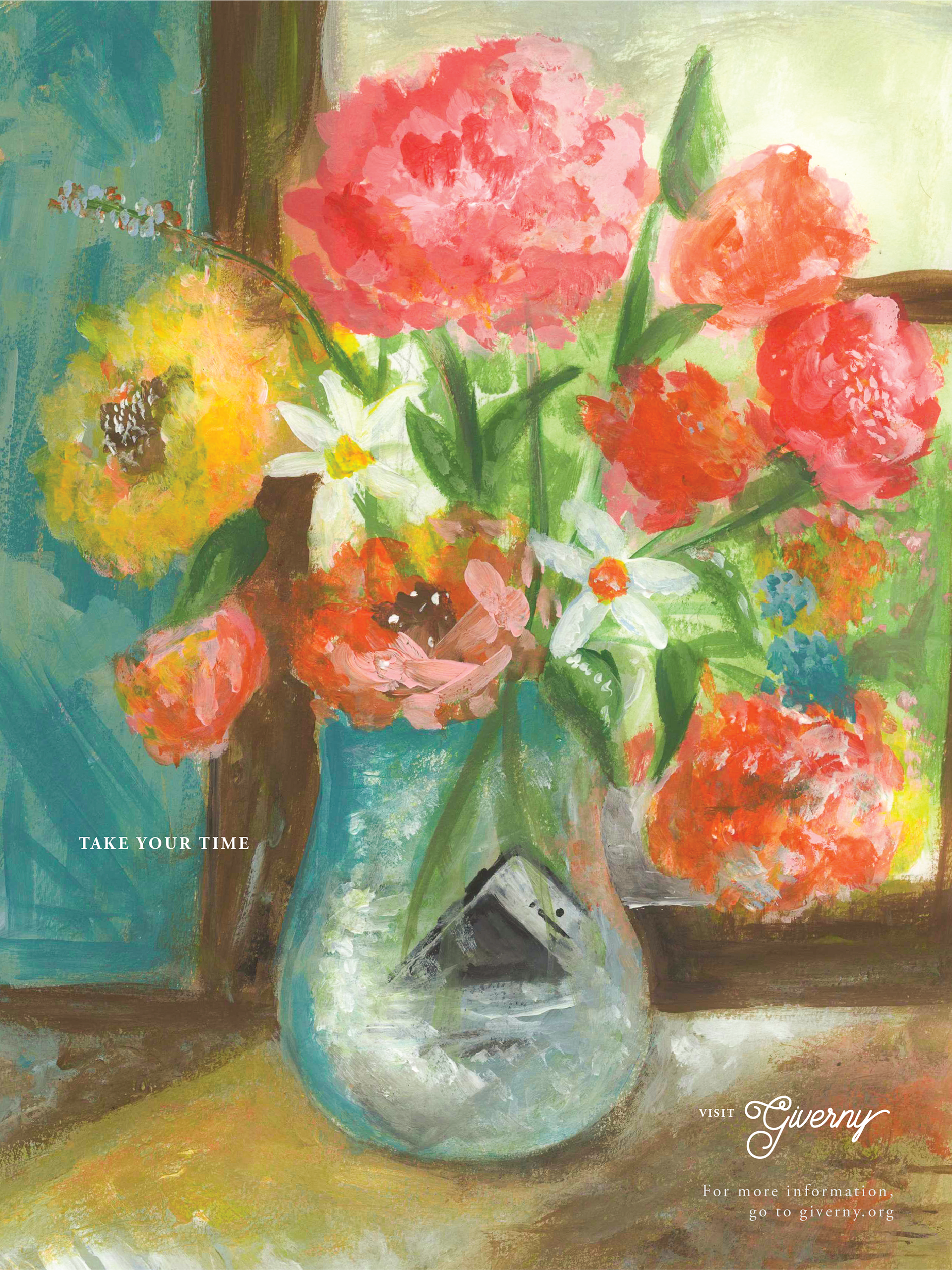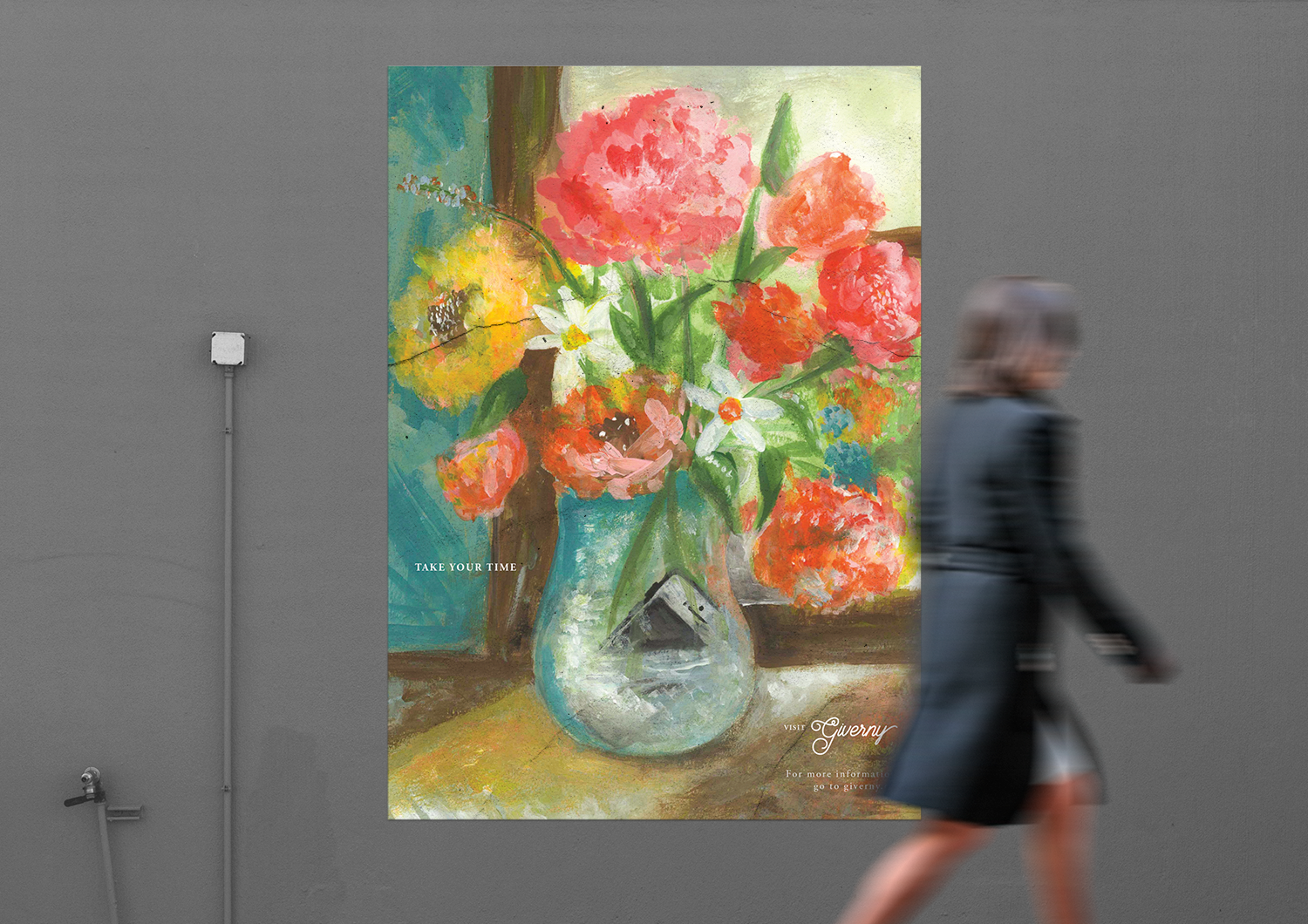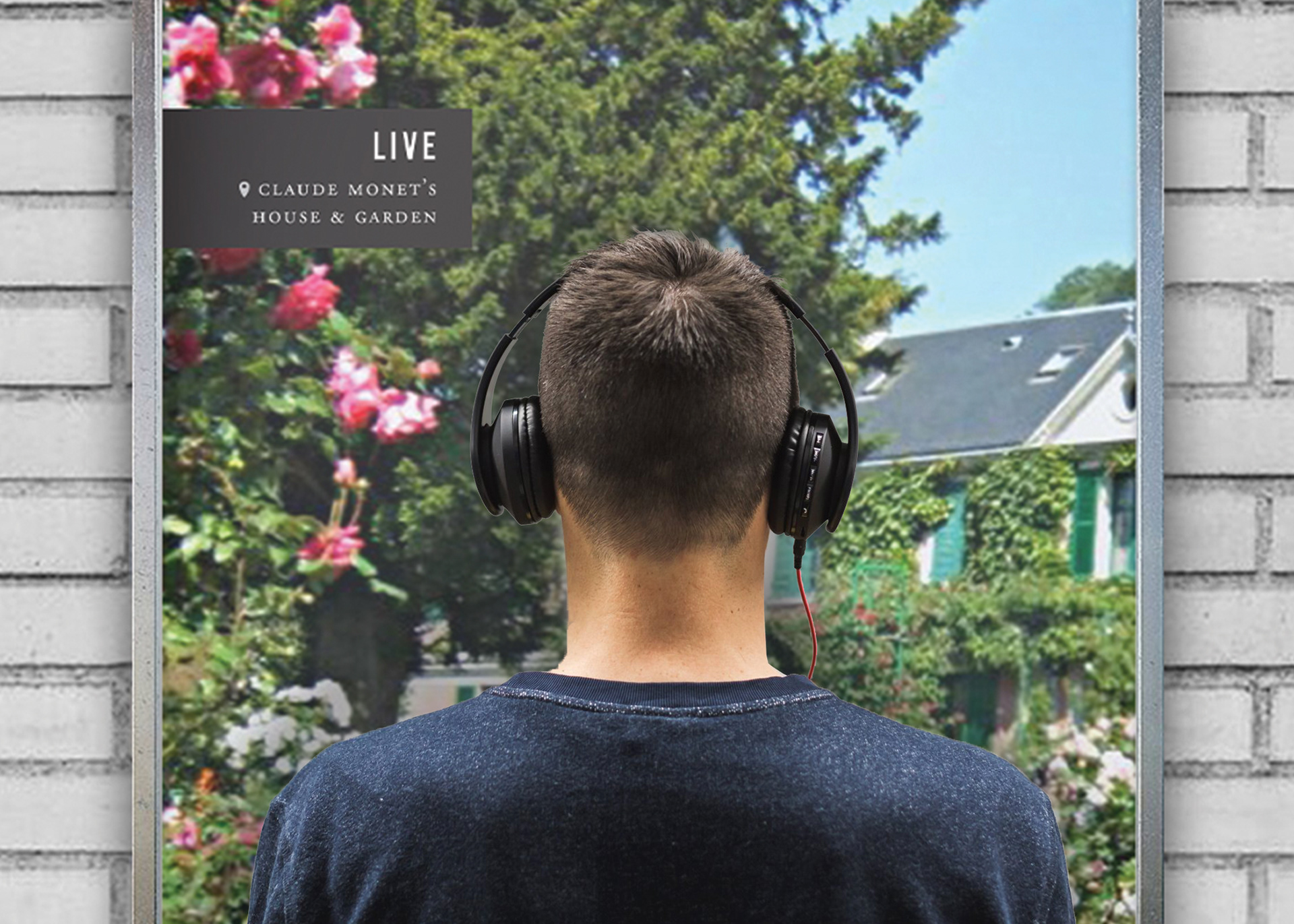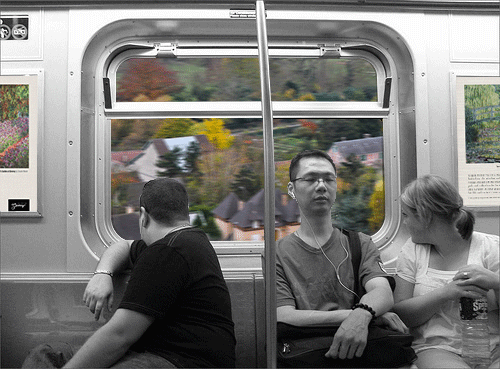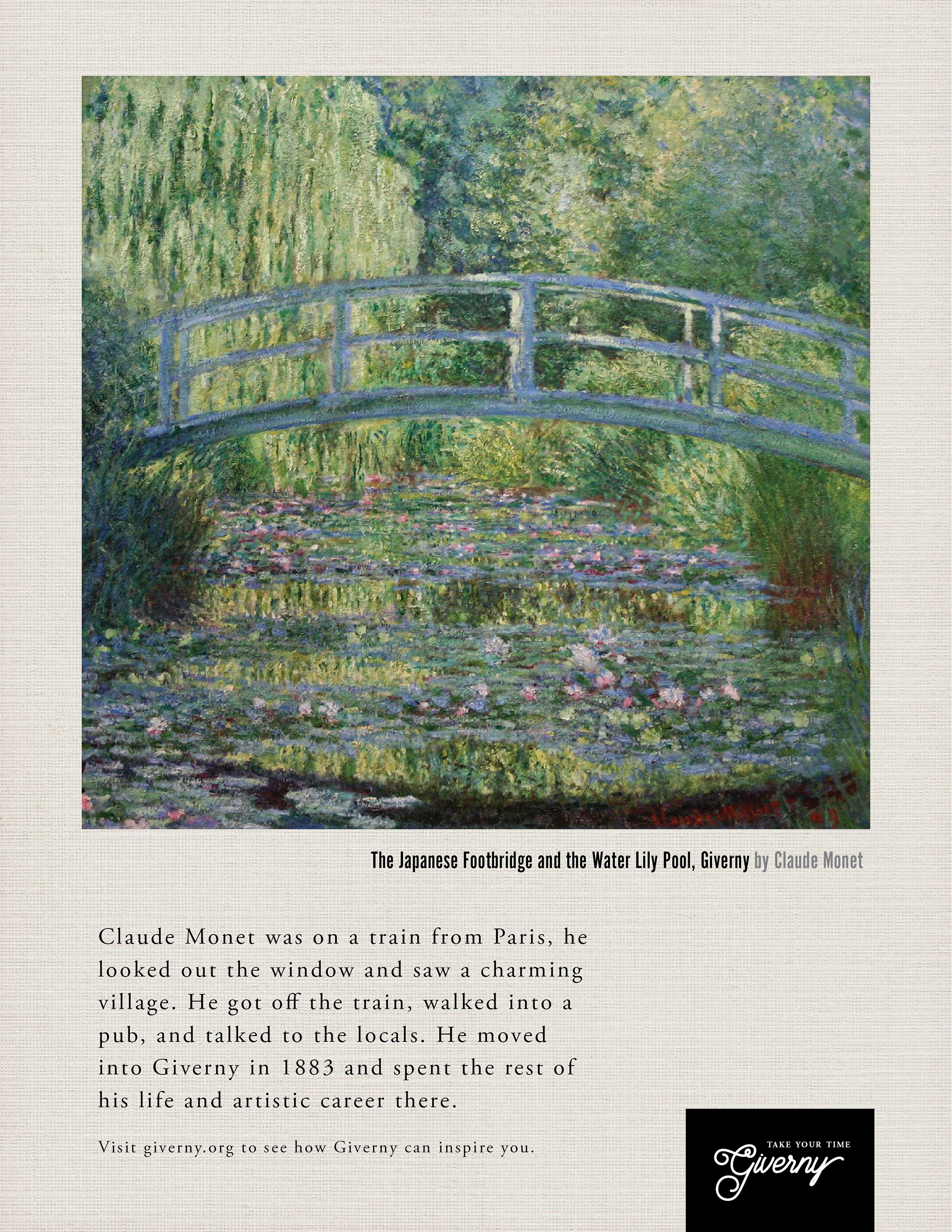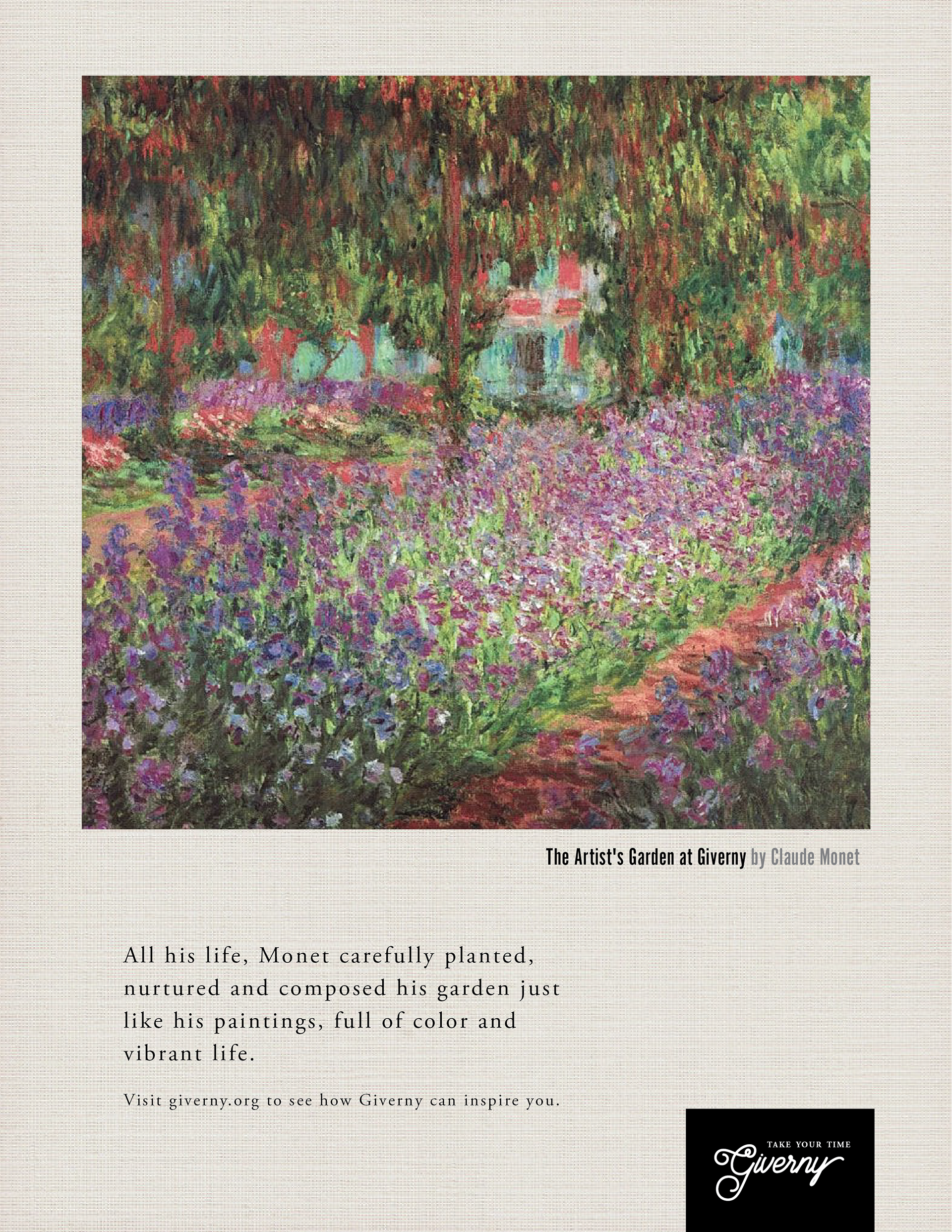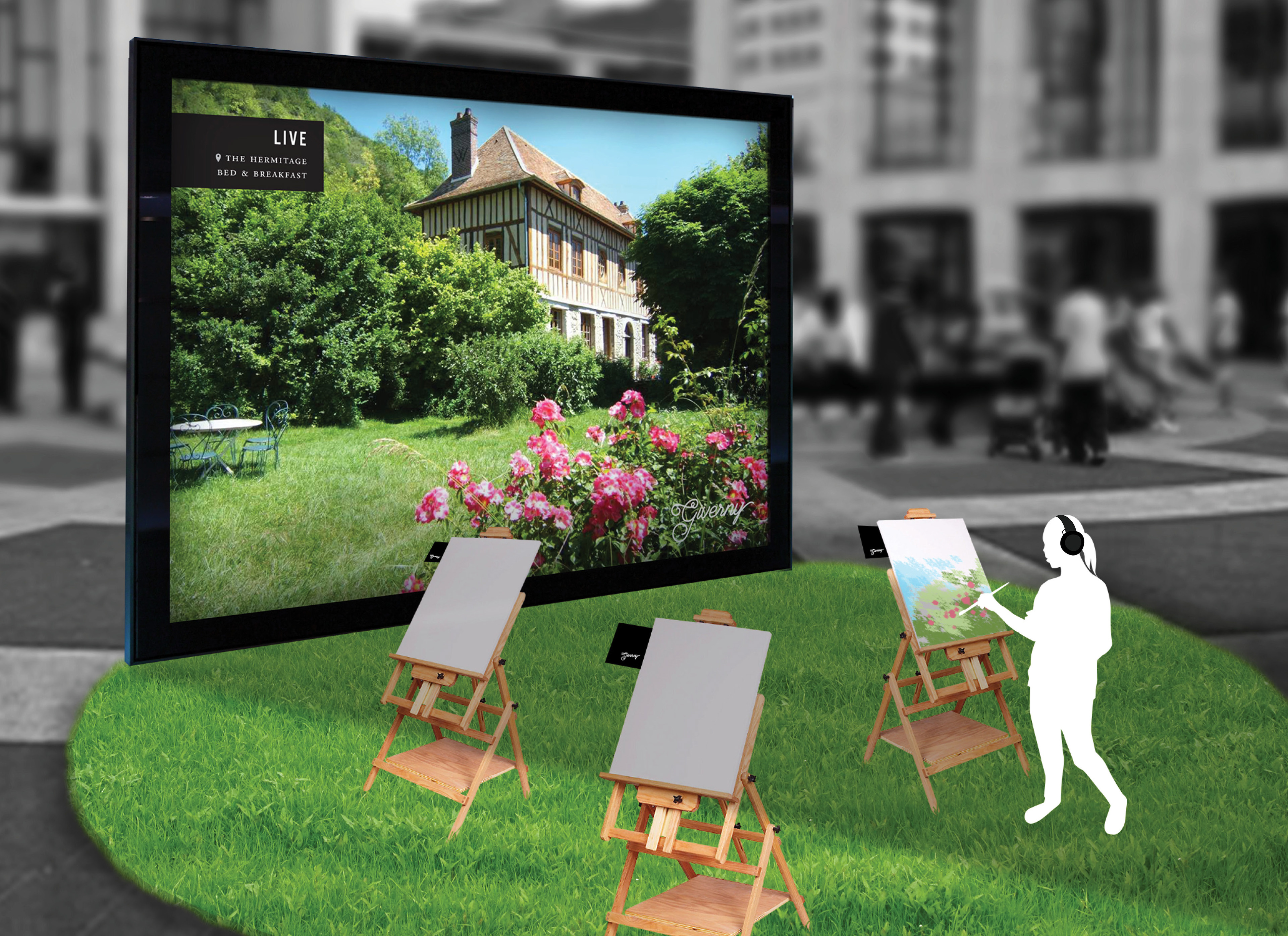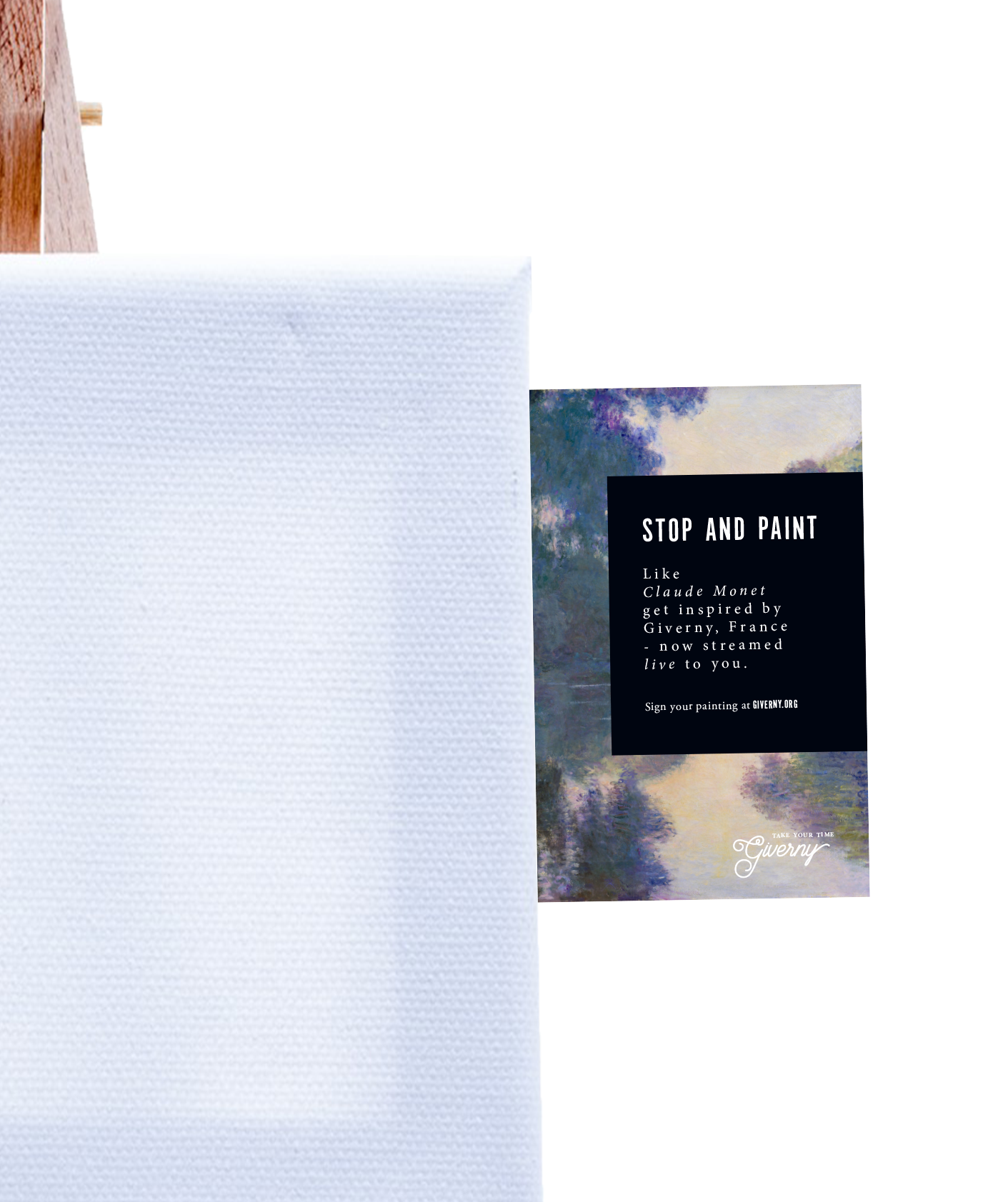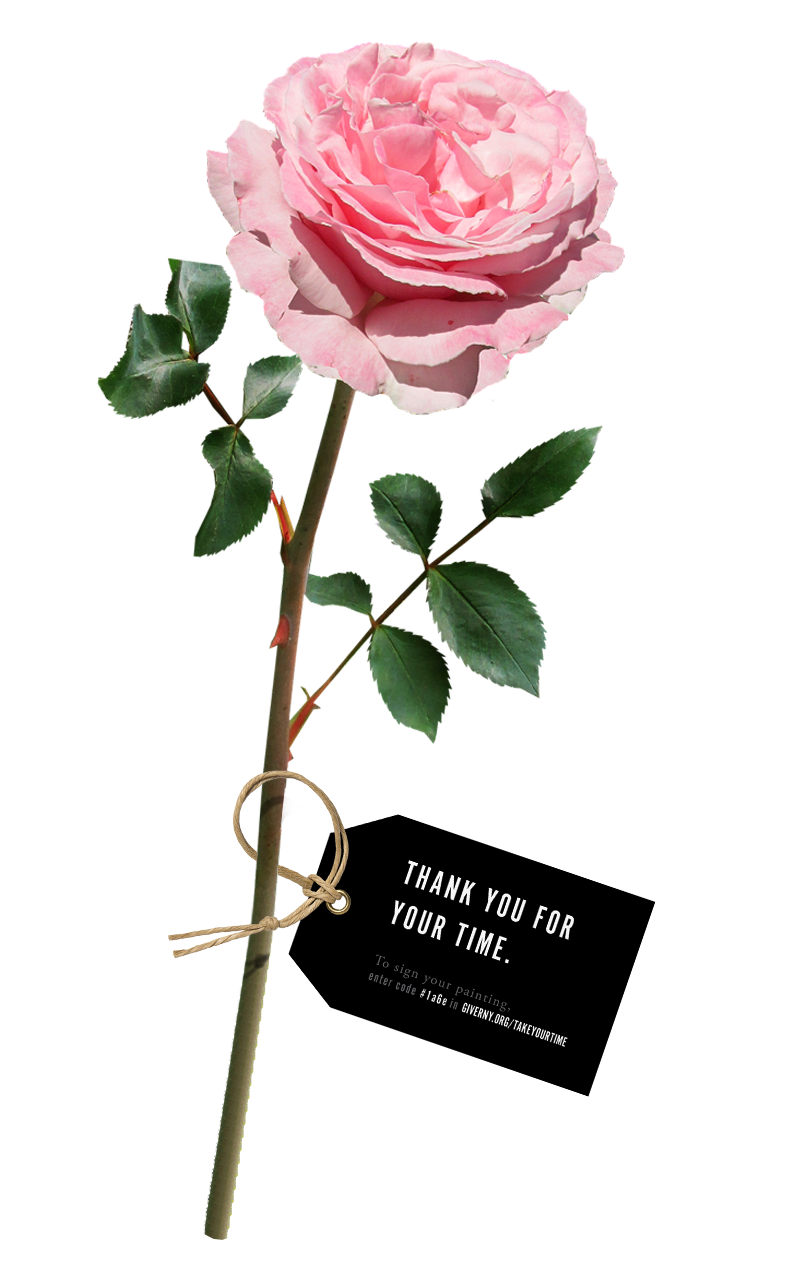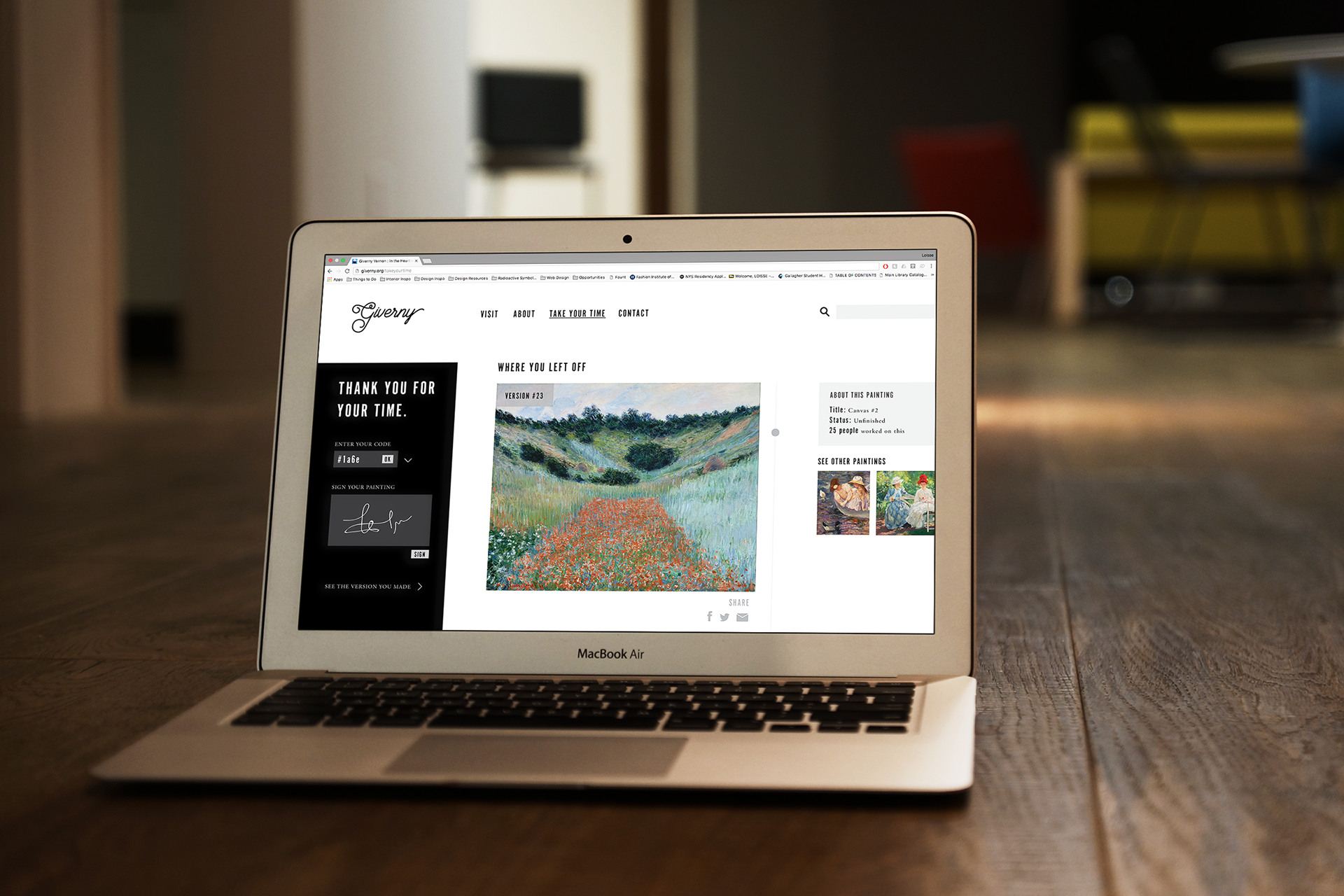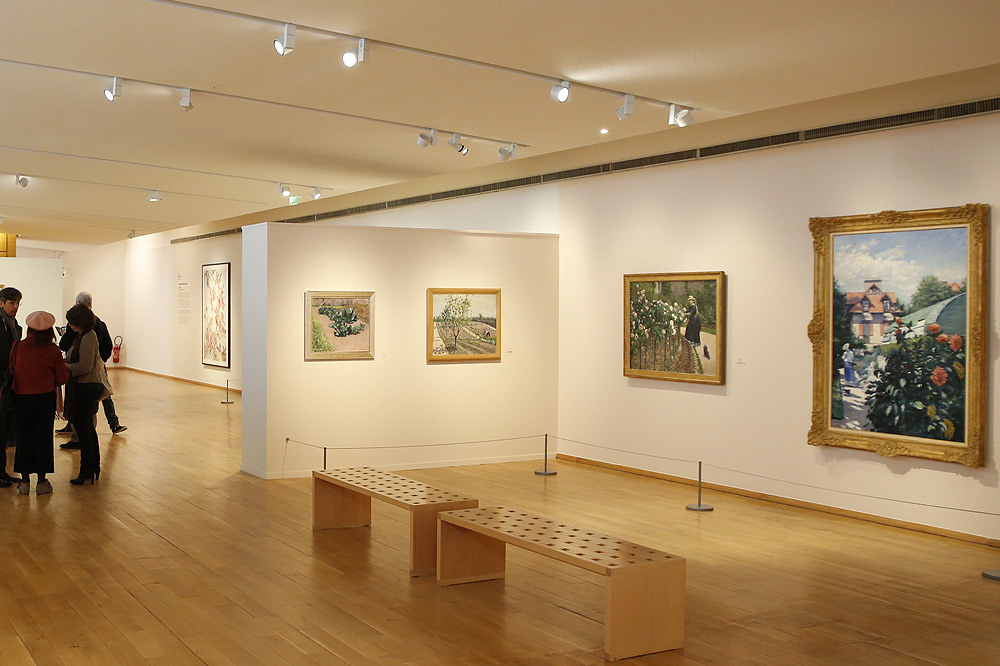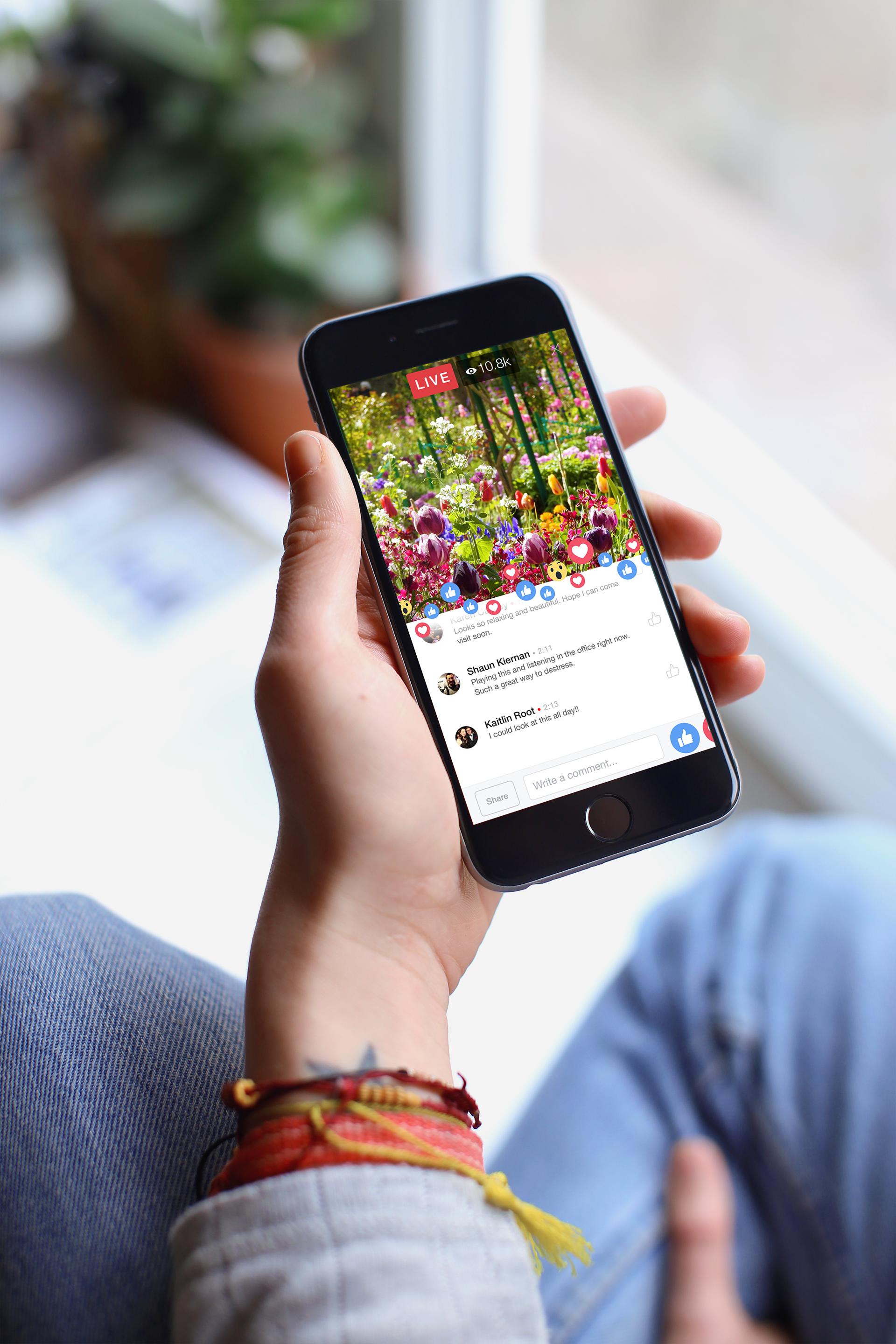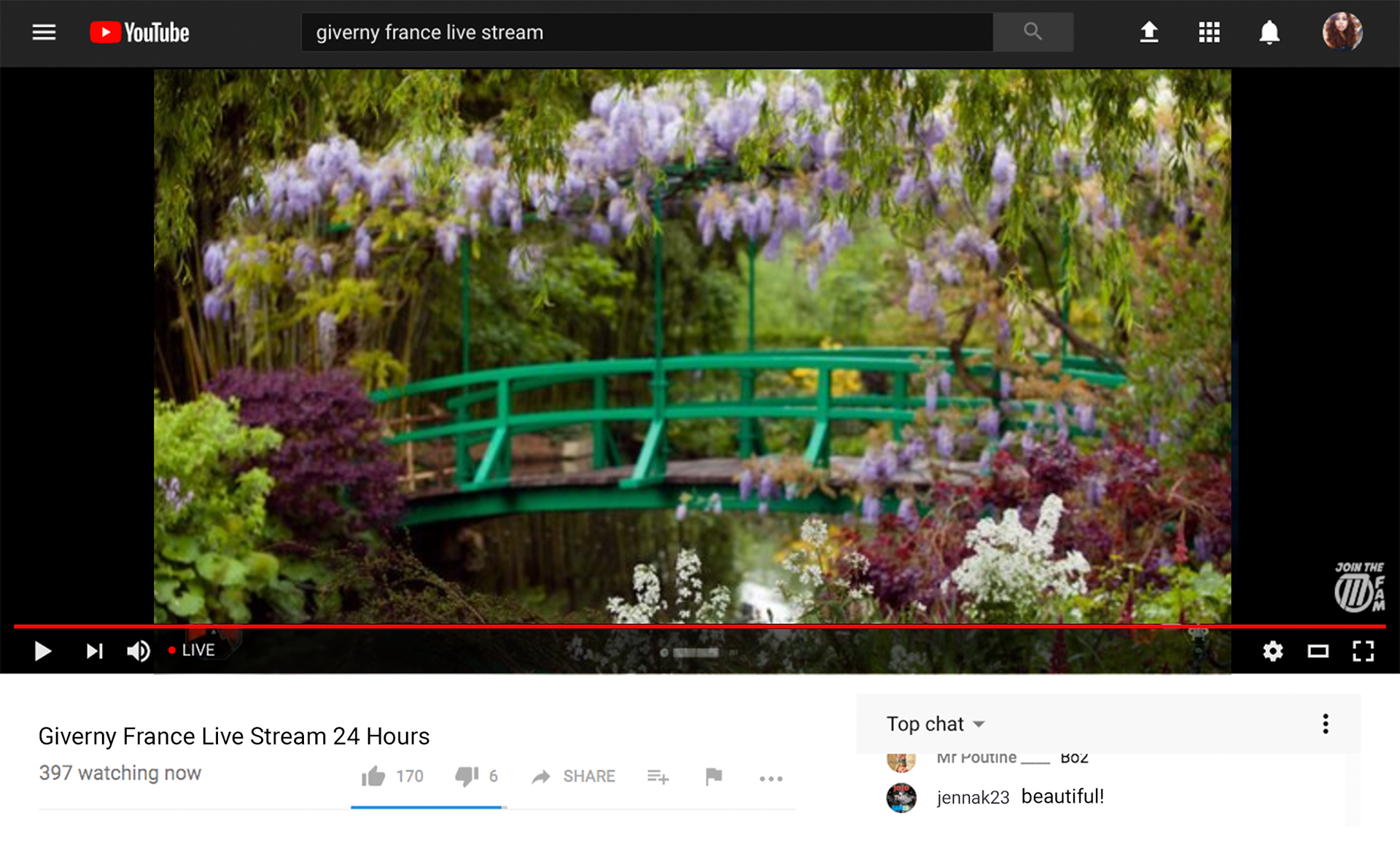 Giverny is not just a place to visit, it's a place to reflect and be inspired.