Life cannot exist without light.
GE's eco-friendly LED lightbulbs lasts 10-13 years. To highlight this, the Life Illuminated campaign parallels the life of the lightbulb with the
lives of growing families.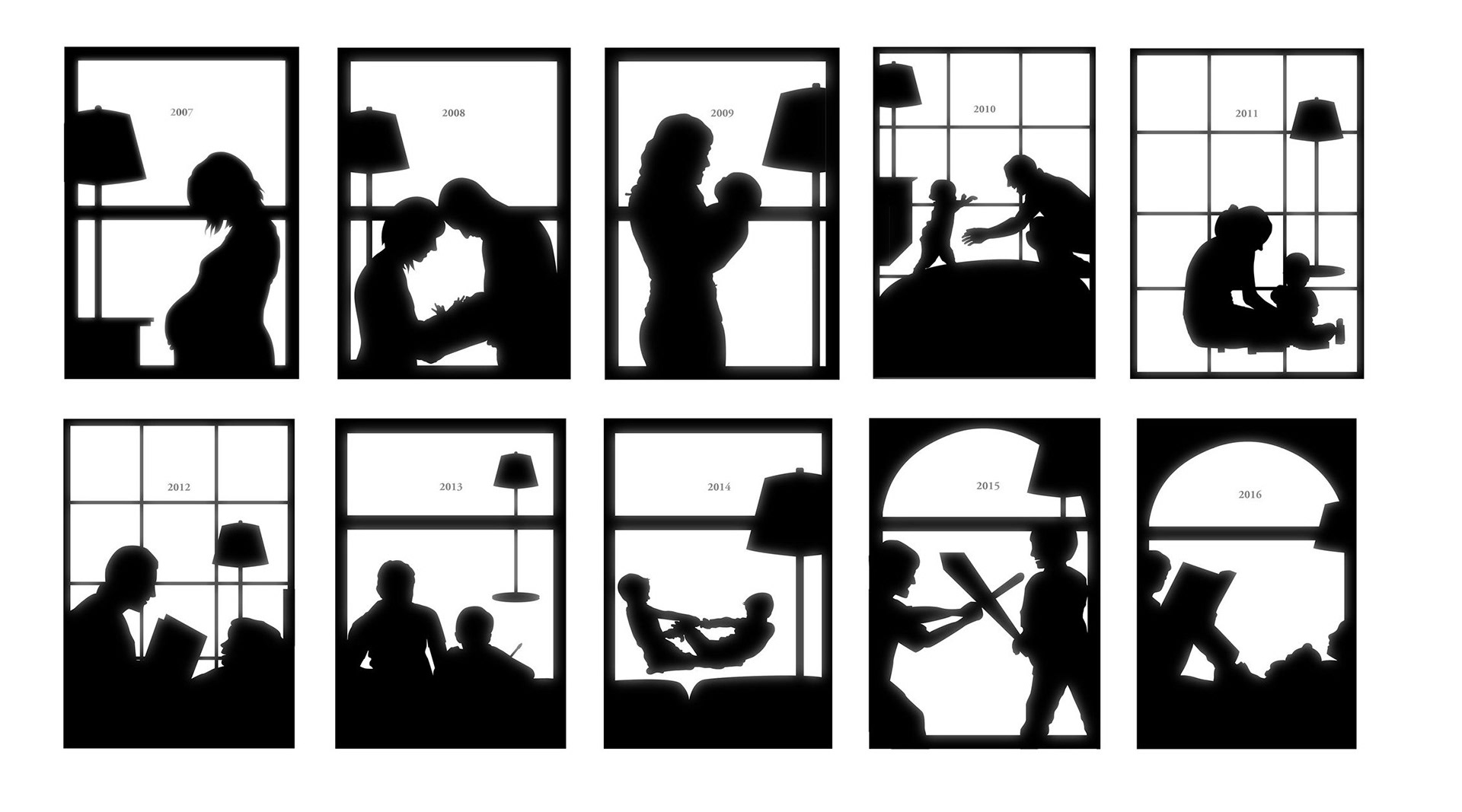 A series of these simple posters takeover one long hallway to
emphasize the lightbulbs' longevity.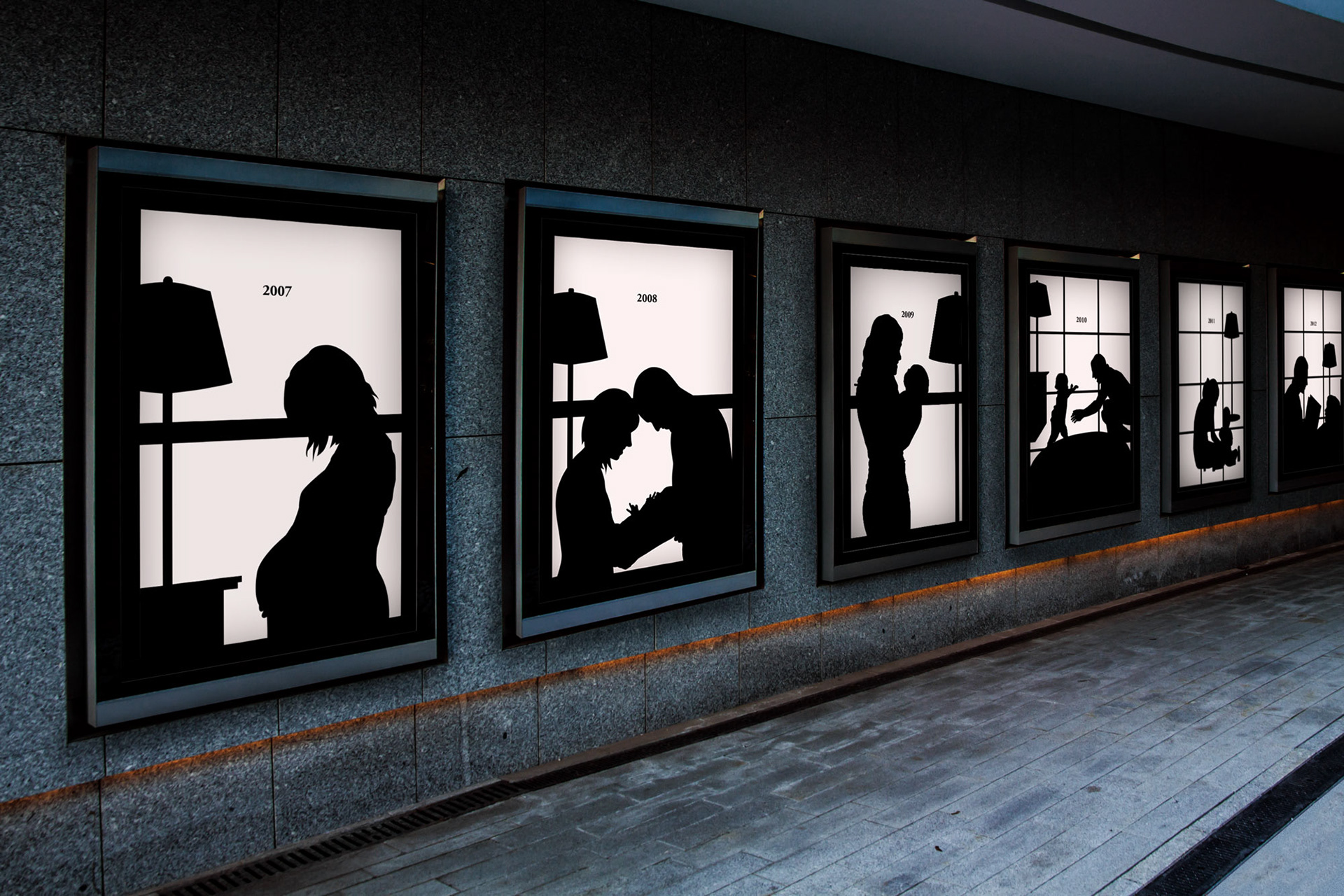 A series of the posters play on digital boards like snapshots of a story.
On residential buildings, projections of silhouetted families are revealed at night.
GE's light bulbs are part of our everyday lives.