Supporting the arts is obviously good, but not many have the 
budget to do so consistently. 
Bank of America gets a bad rap for being a big corporate bank. However, they actually spend millions of dollars annually to support cultural organizations and events. This campaign communicates that their money is actually going somewhere other than an investor's wallet.
OOH
Art in unconventional locations spur interest and emphasizes
the arts' financial situation.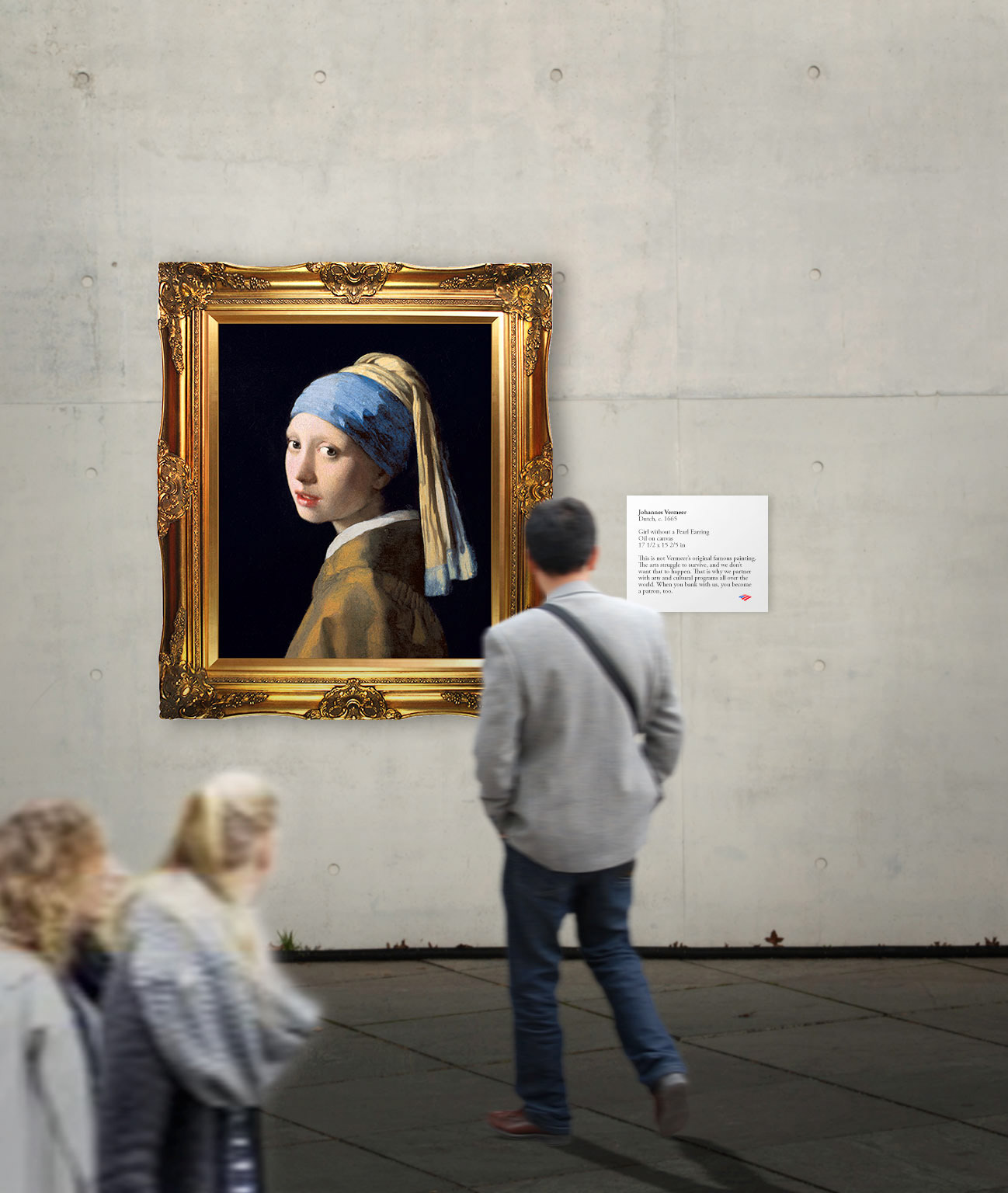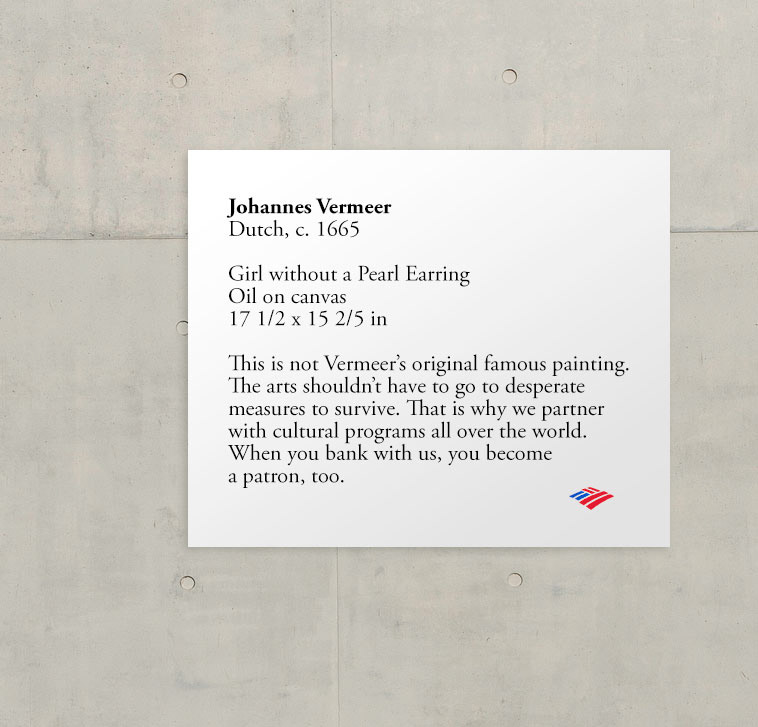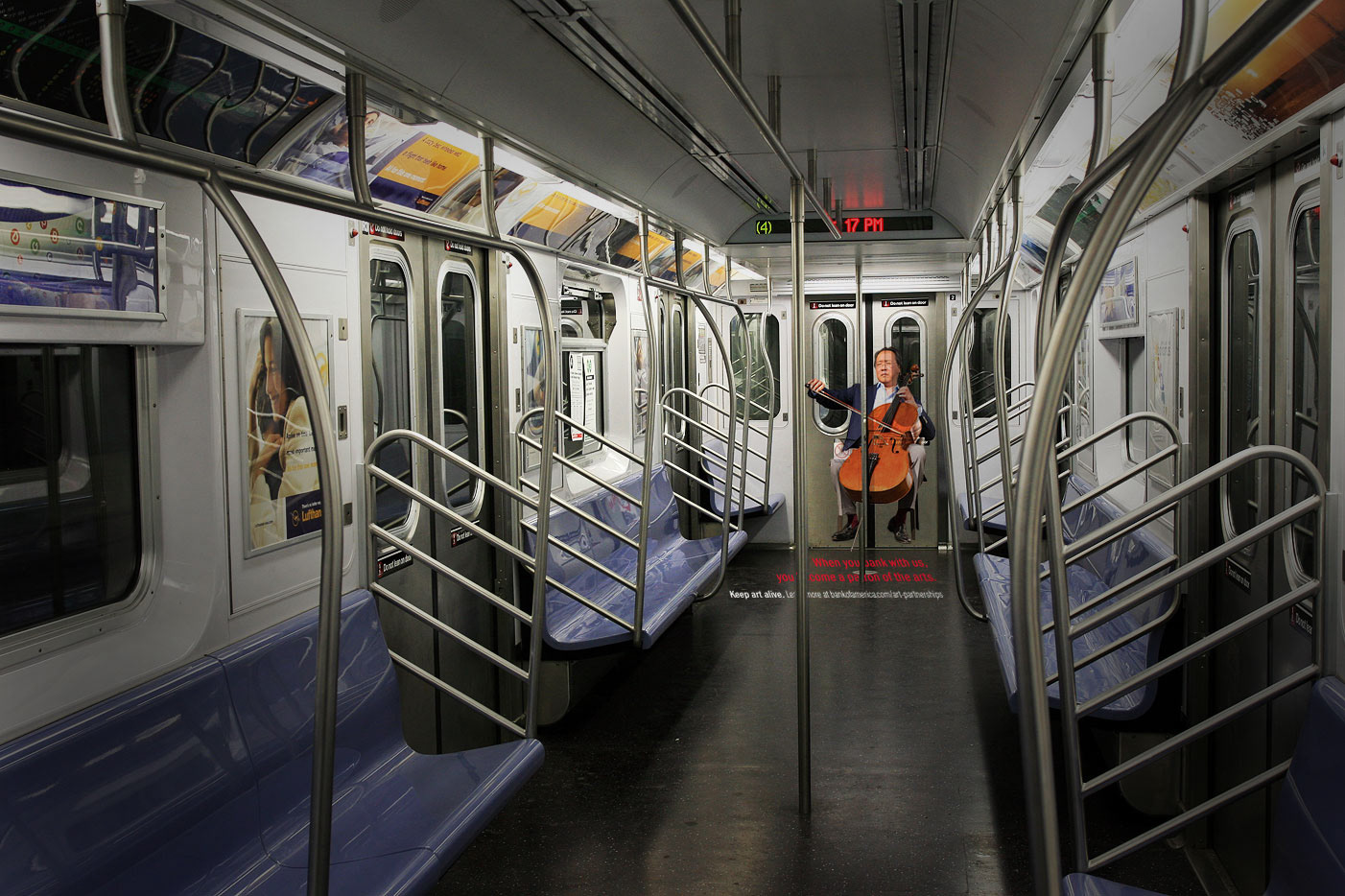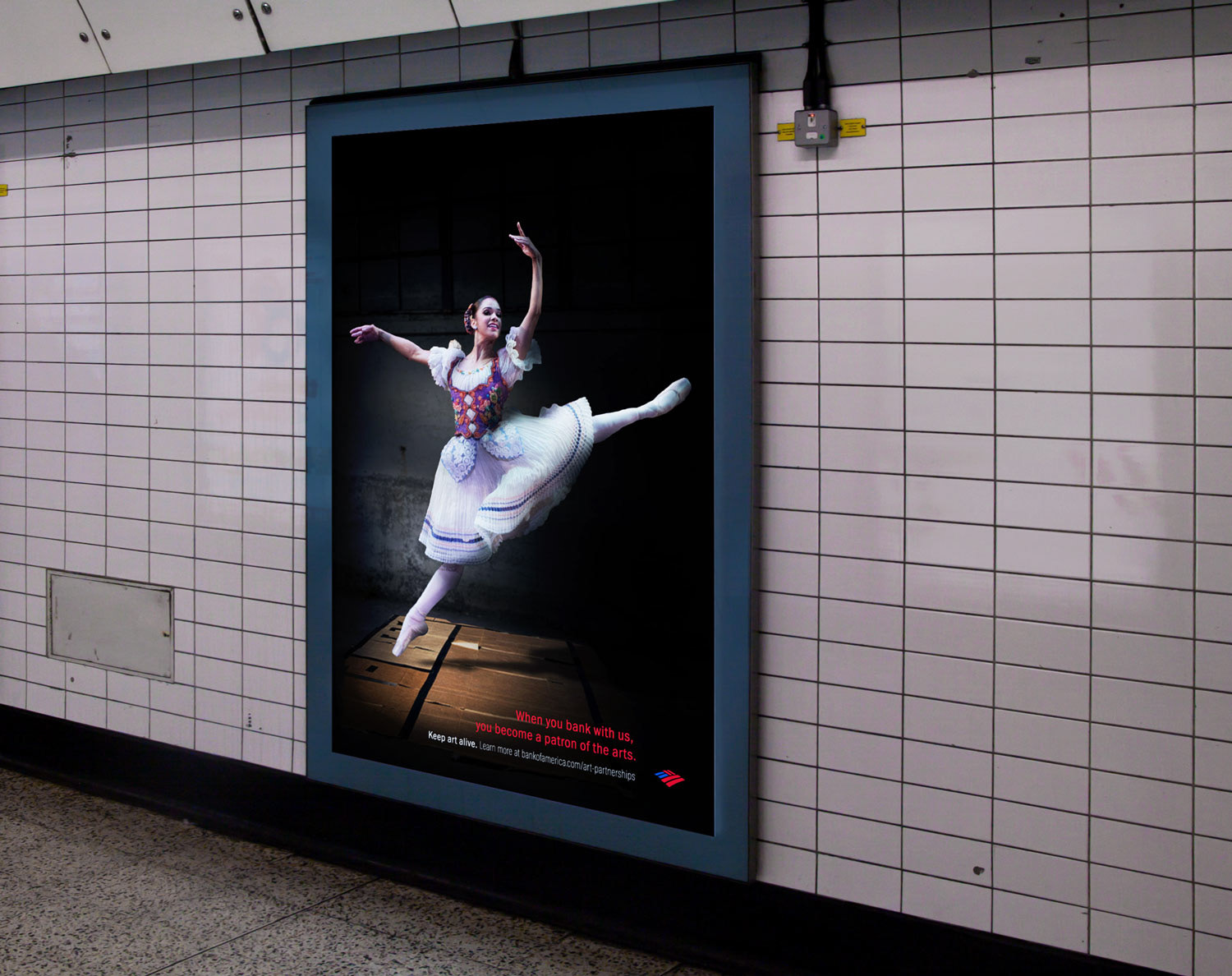 STUNT
Famous artist look-a-likes sell their wares at the flea market to get by.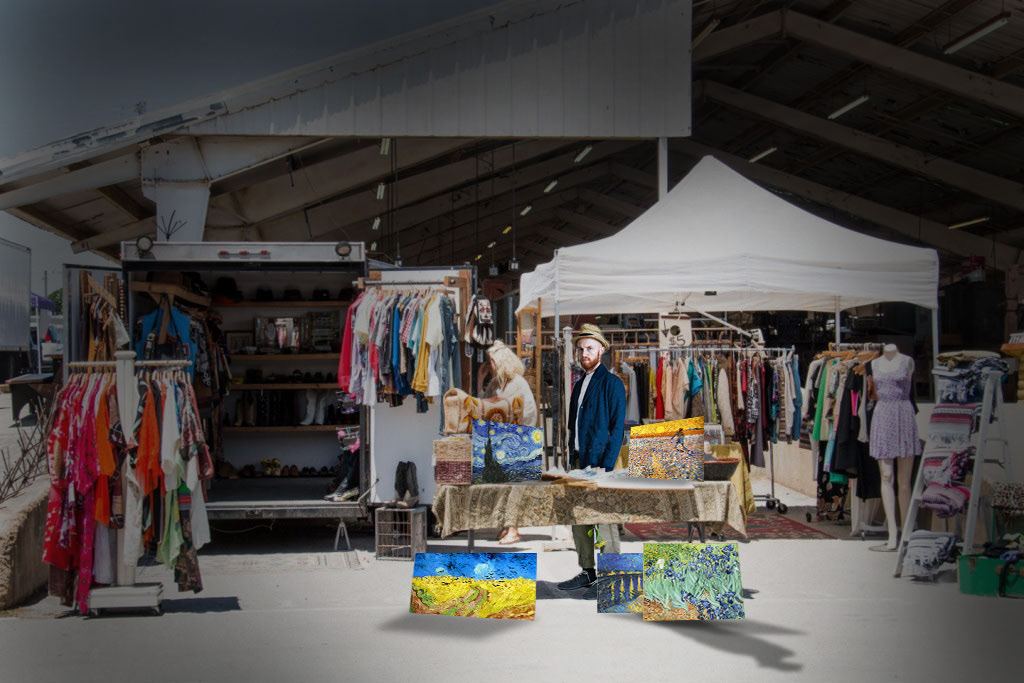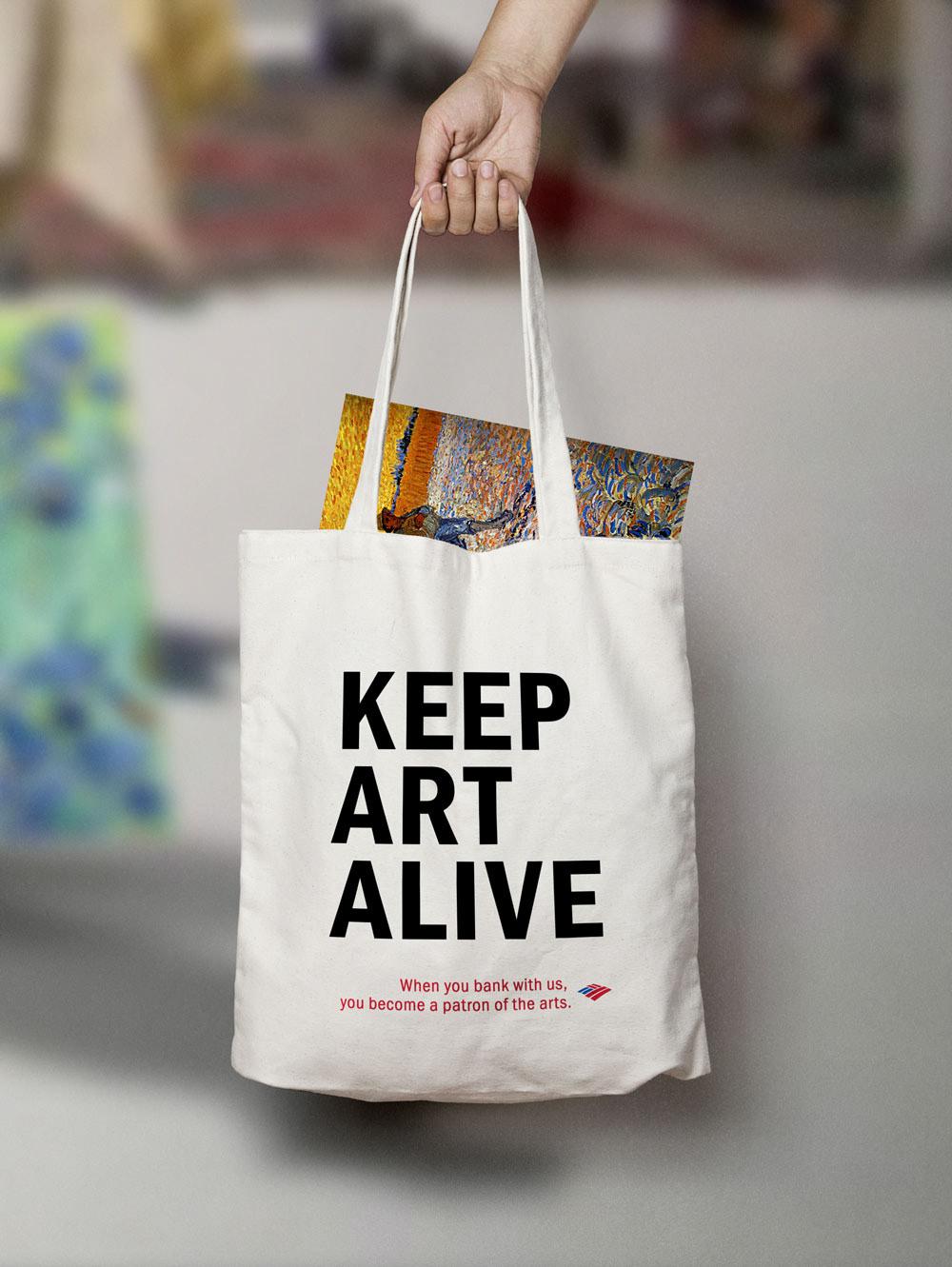 SOCIAL
People's reactions to the famous artists will be recorded and posted online.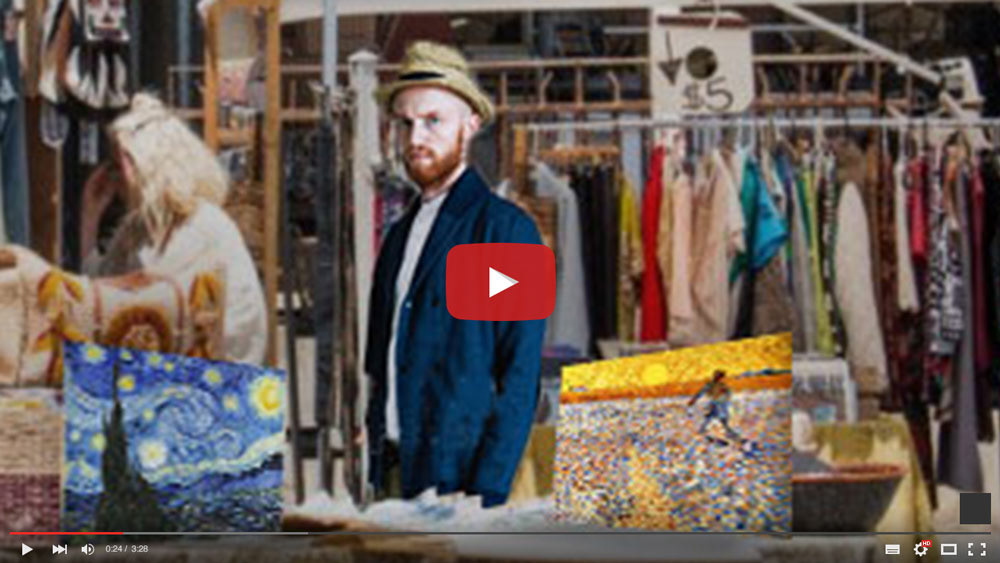 WEBSITE
A design that will temporarily takeover Bank of America's homepage to highlight their partnerships with arts and cultural organizations.
Bank of America's priorities are an extension of their customers'.