BRAND
Giverny, France is a small village known for its inspiring many Impressionist artists including Claude Monet who lived and created his gardens here. He made most of his well-known paintings like his waterlilies here.
PROBLEM
People mostly come for Monet and for only a few hours or a day trip. 
TARGET
25-40 young professionals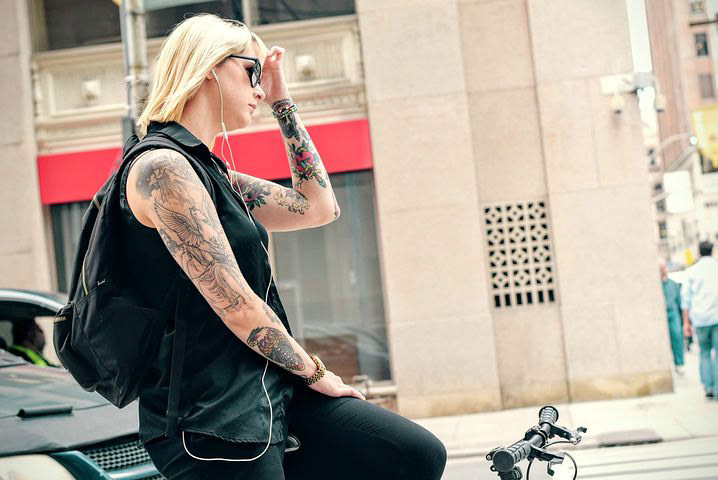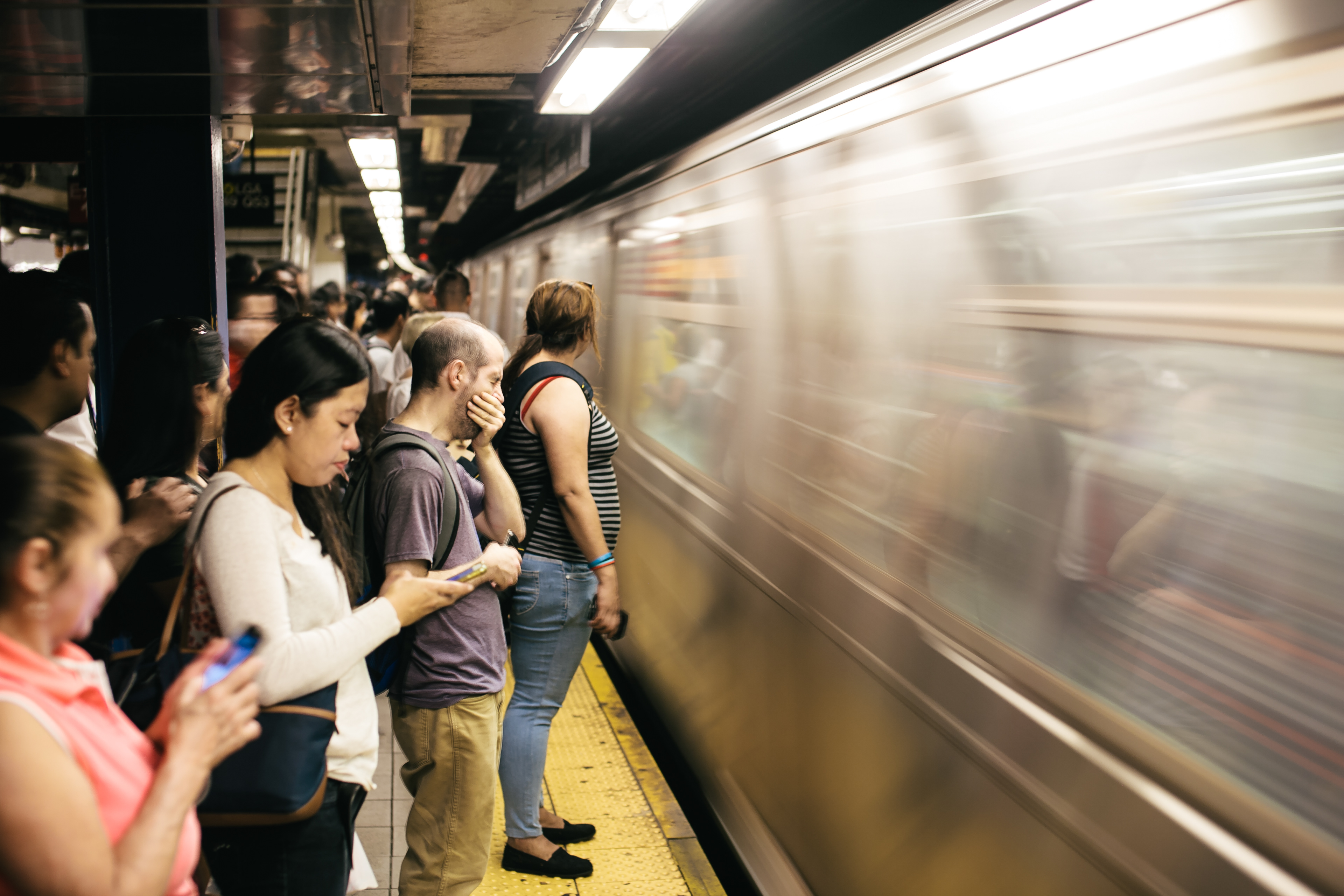 INSIGHT
Busy, career-focused urban dwellers need the permission to slow down.
STRATEGY

Place opportunities to appreciate and make art in unexpected urban places, informing busibodies that Giverny can be both artistic inspiration and a source of rejuvenation.
TAGLINE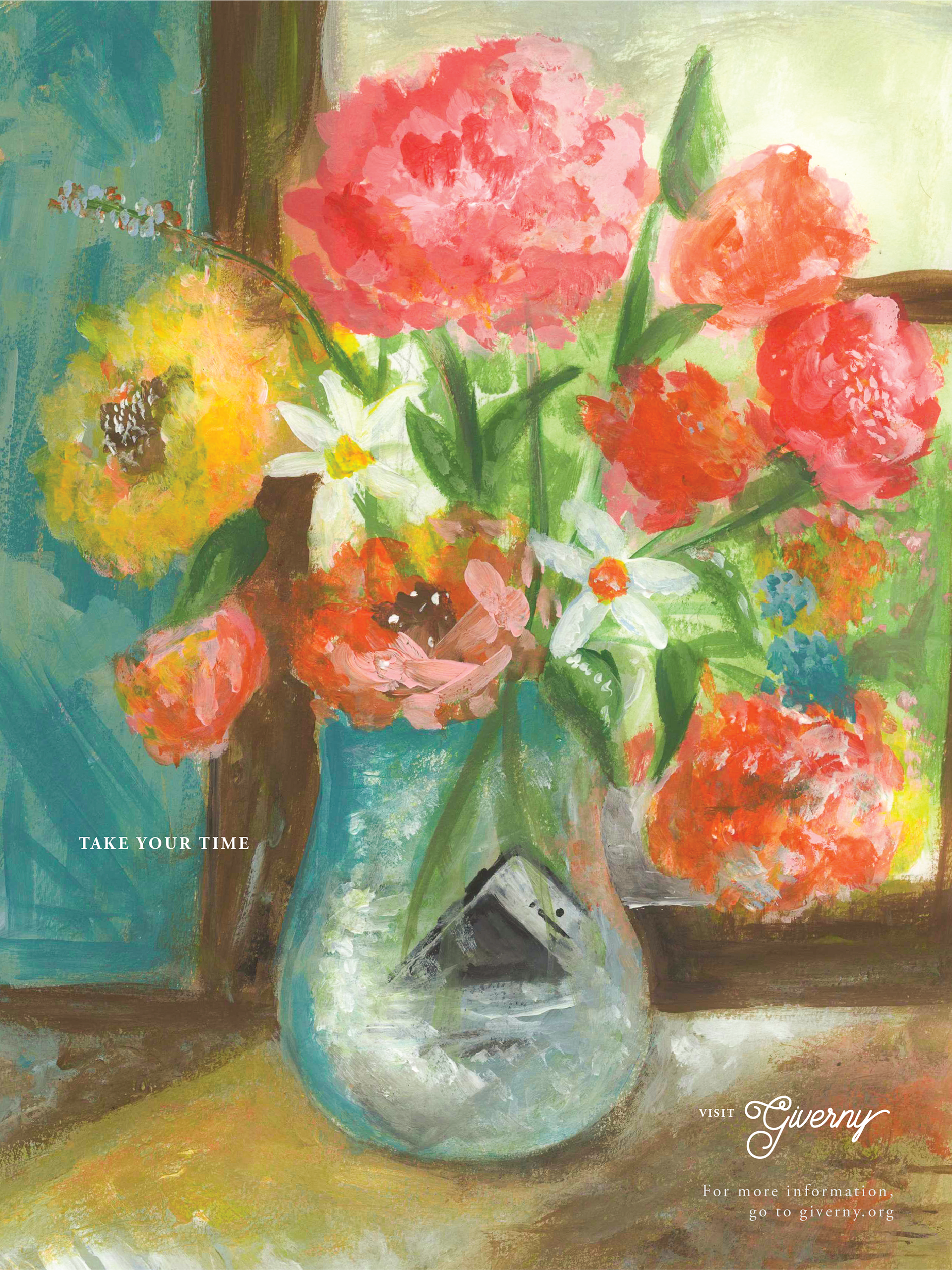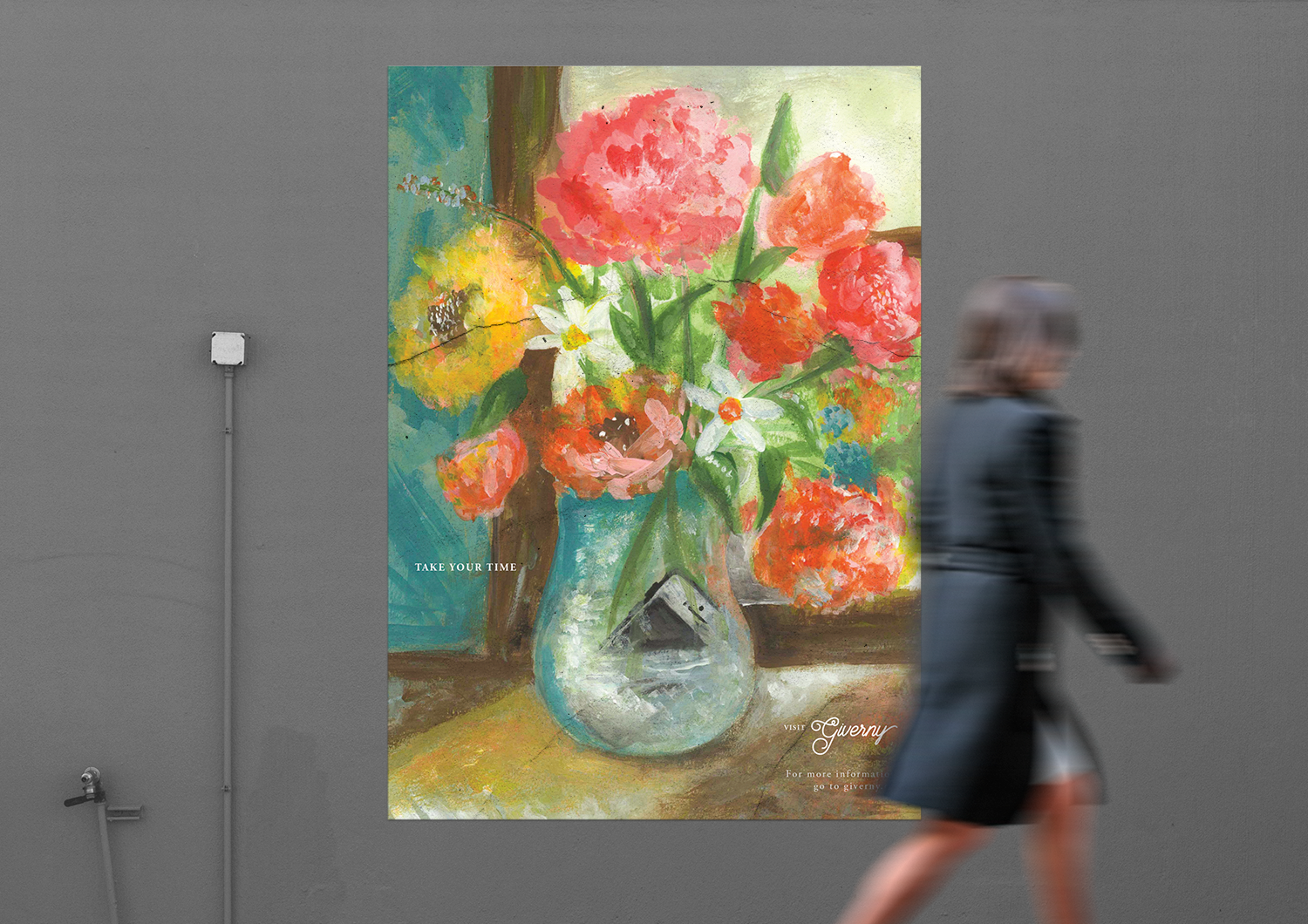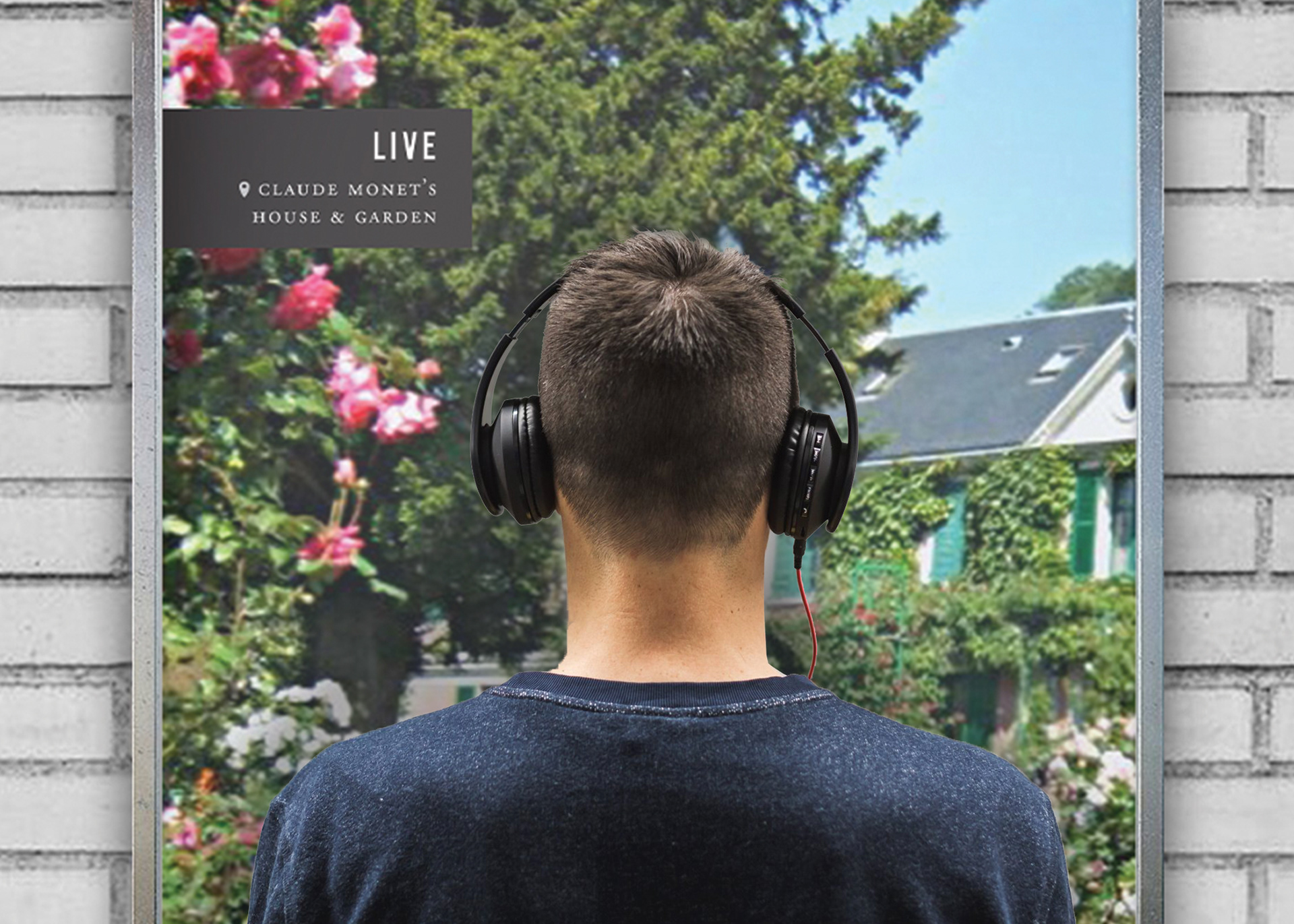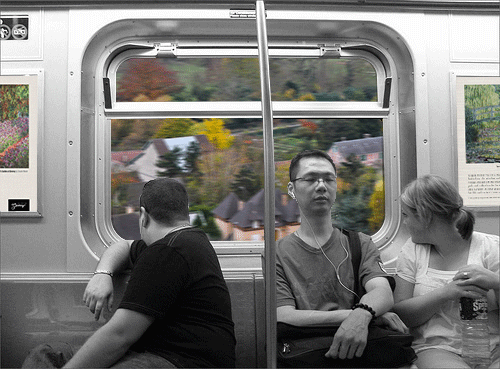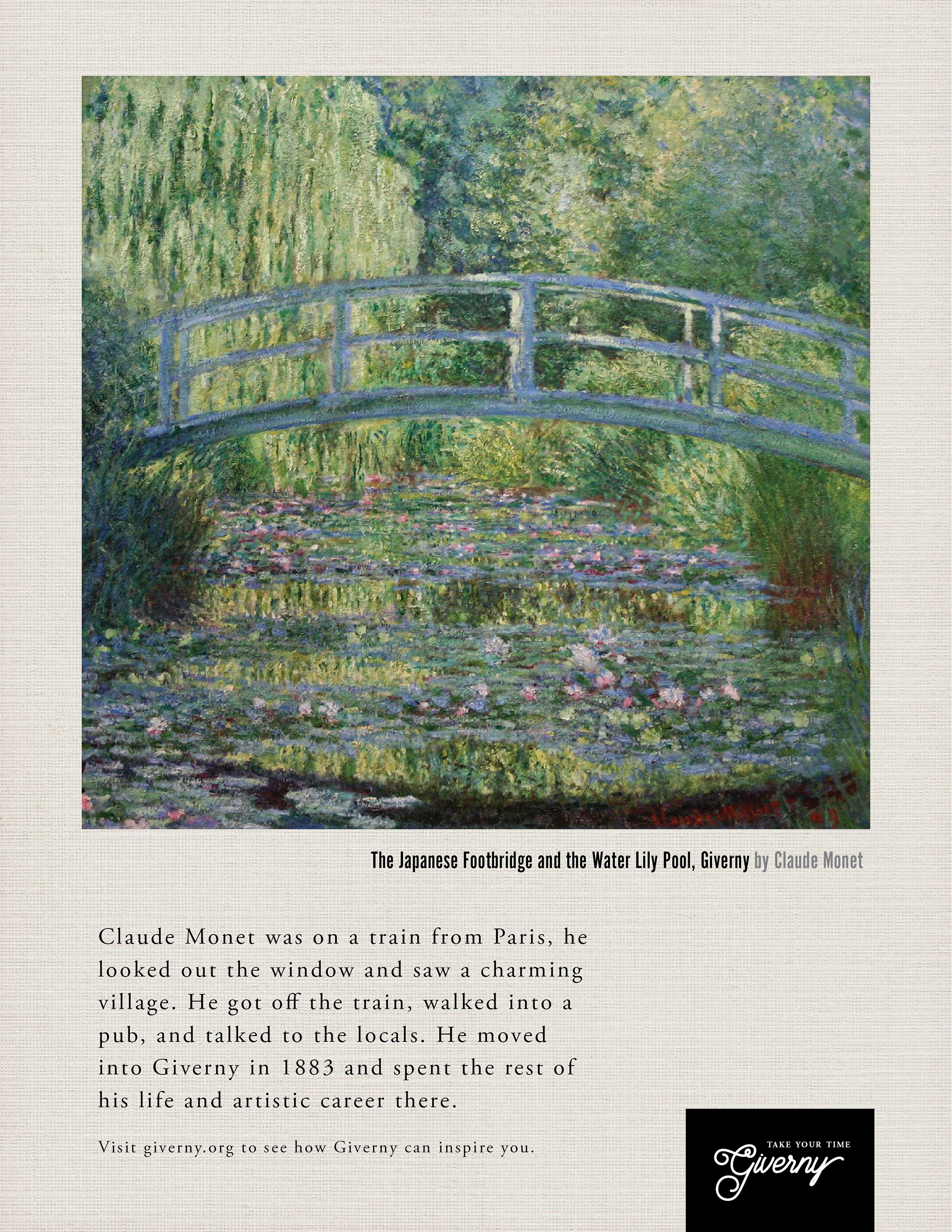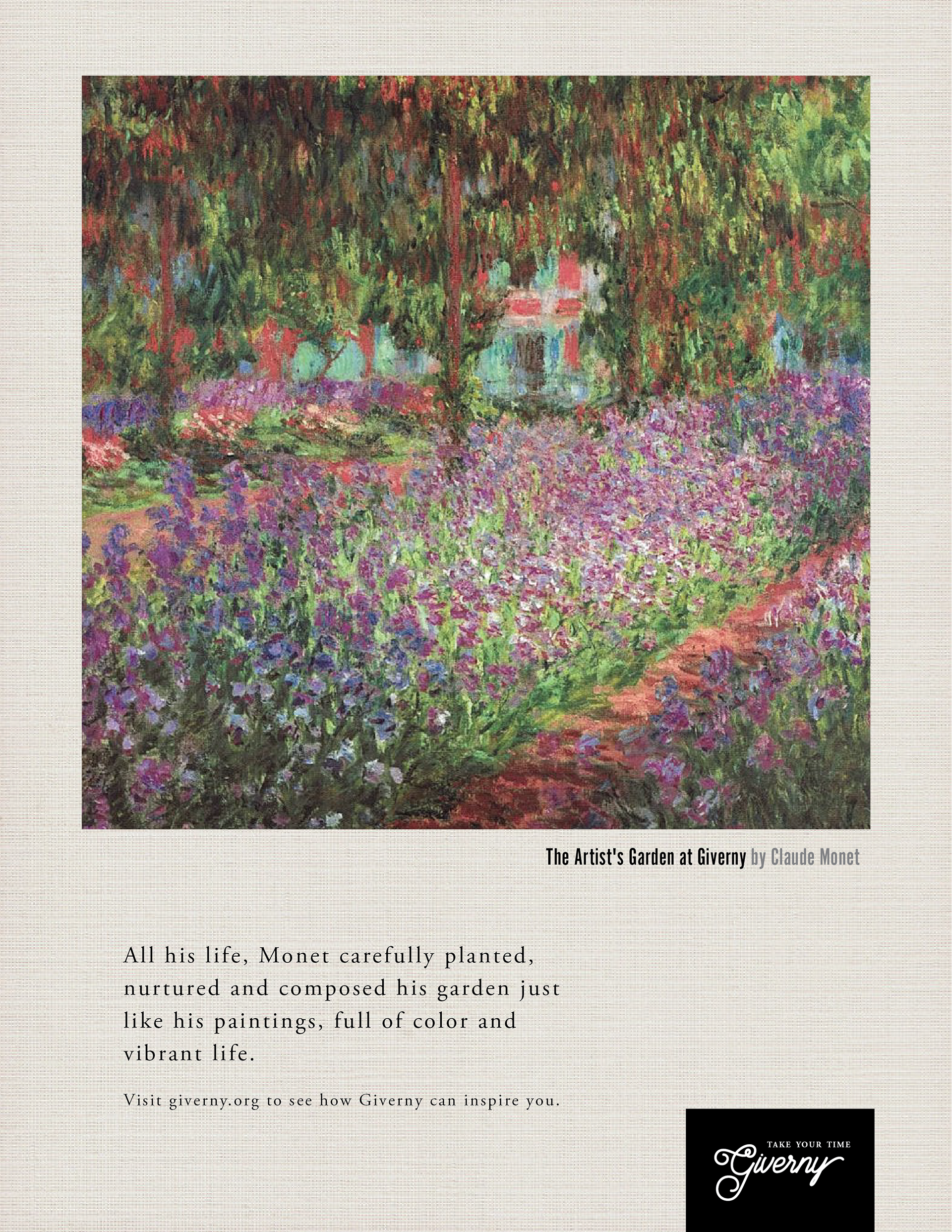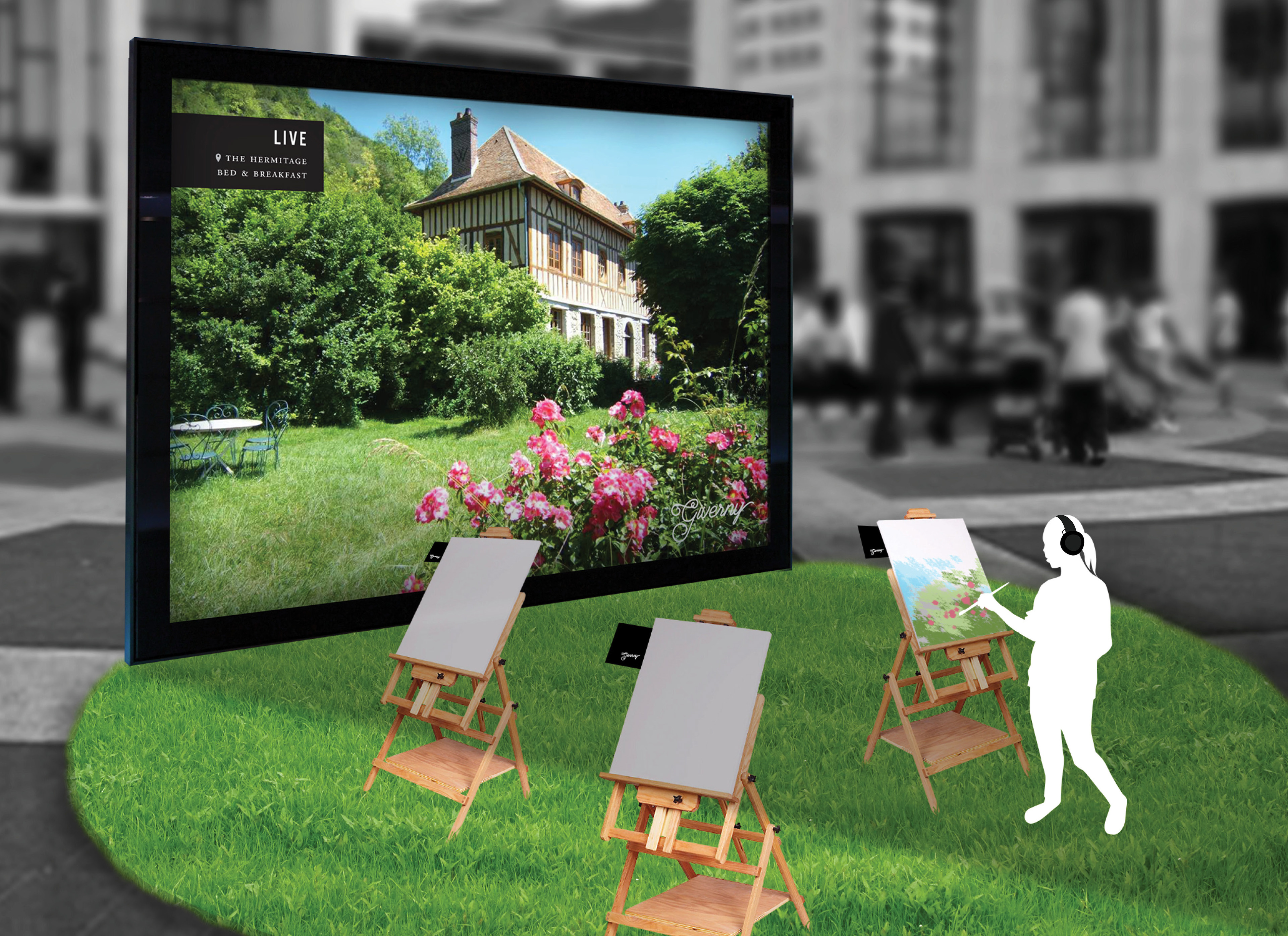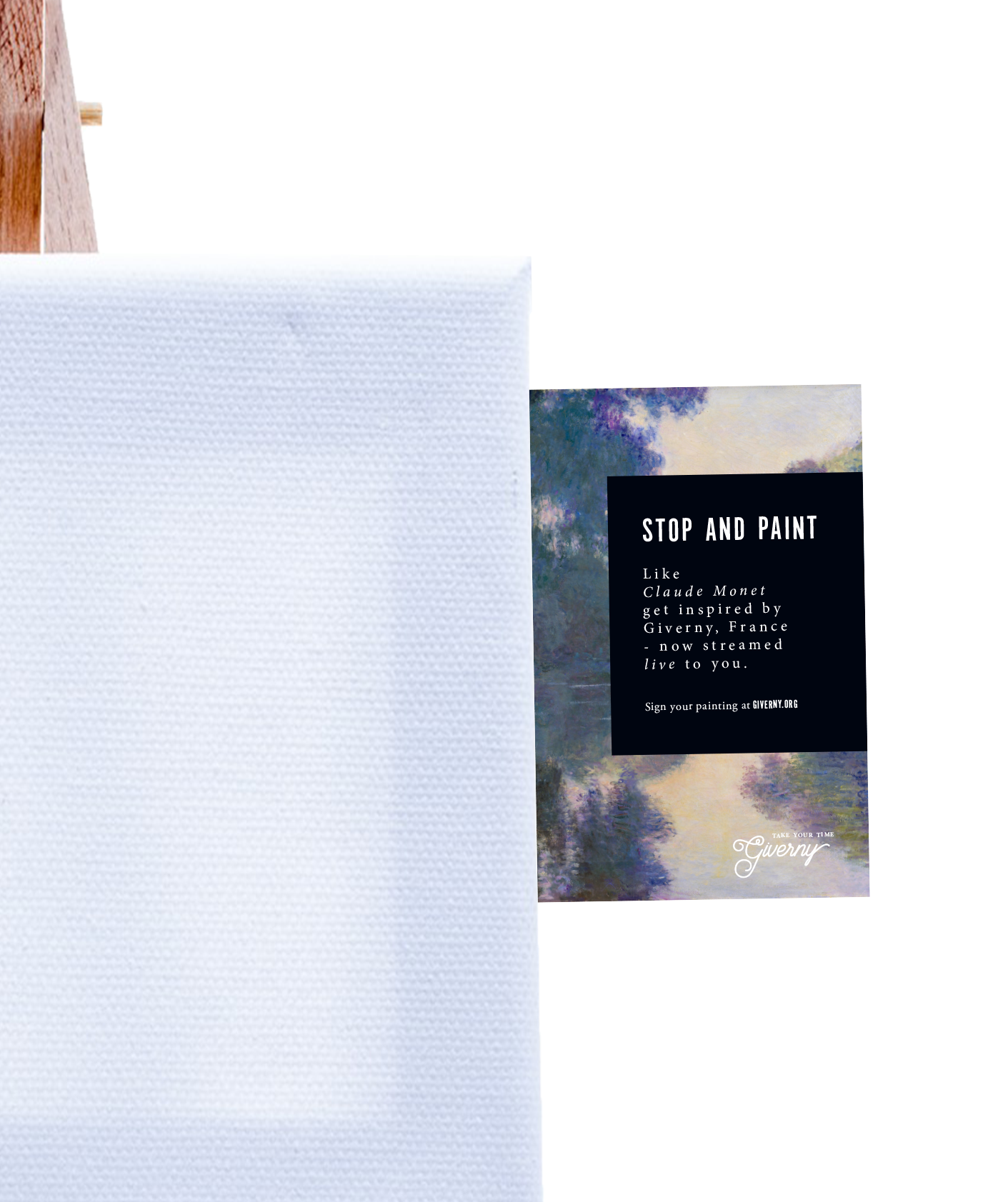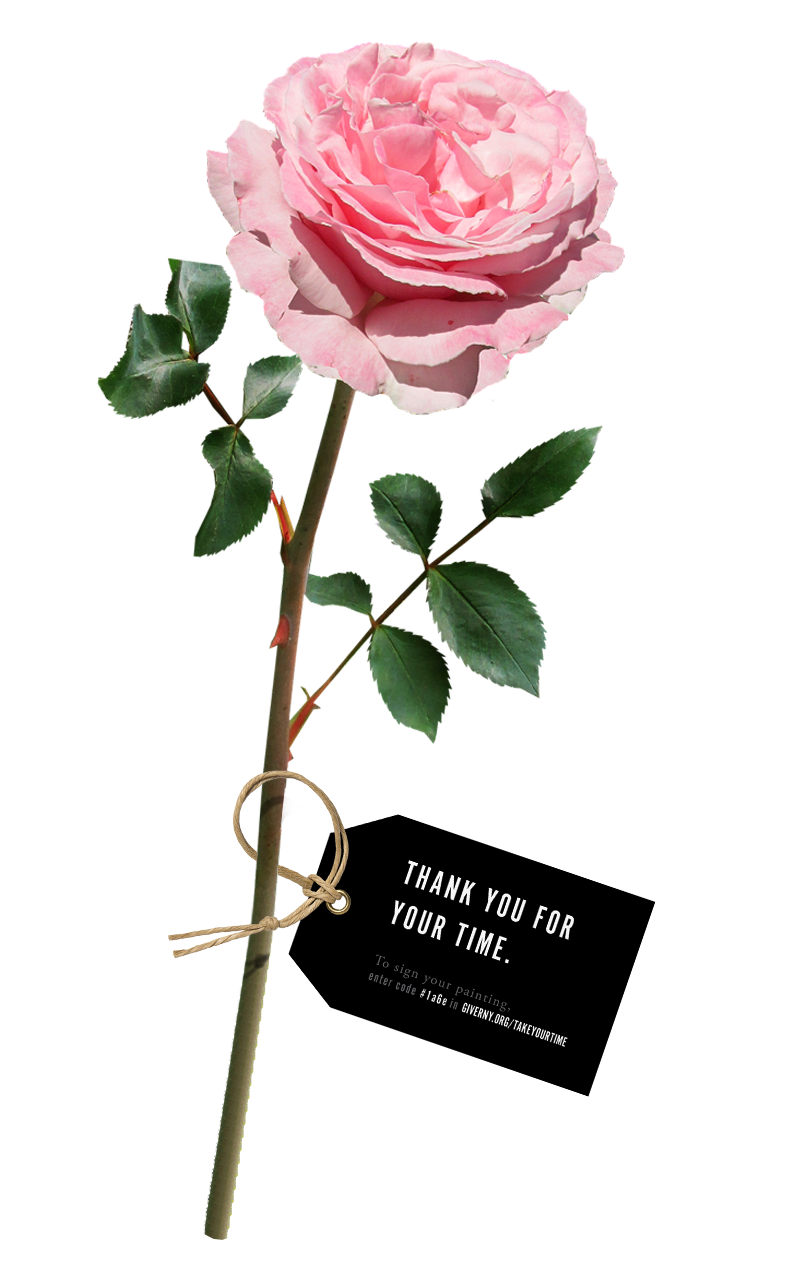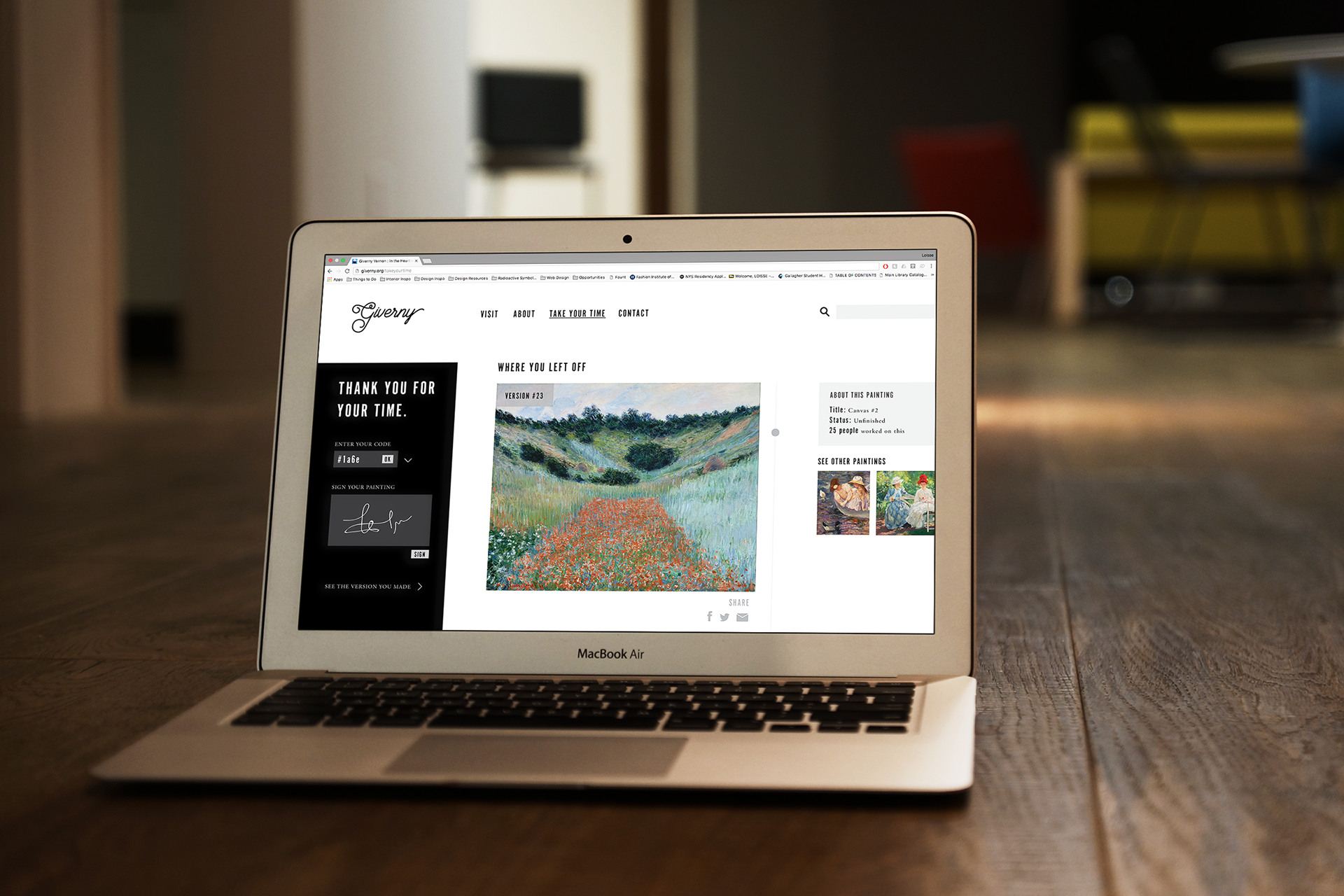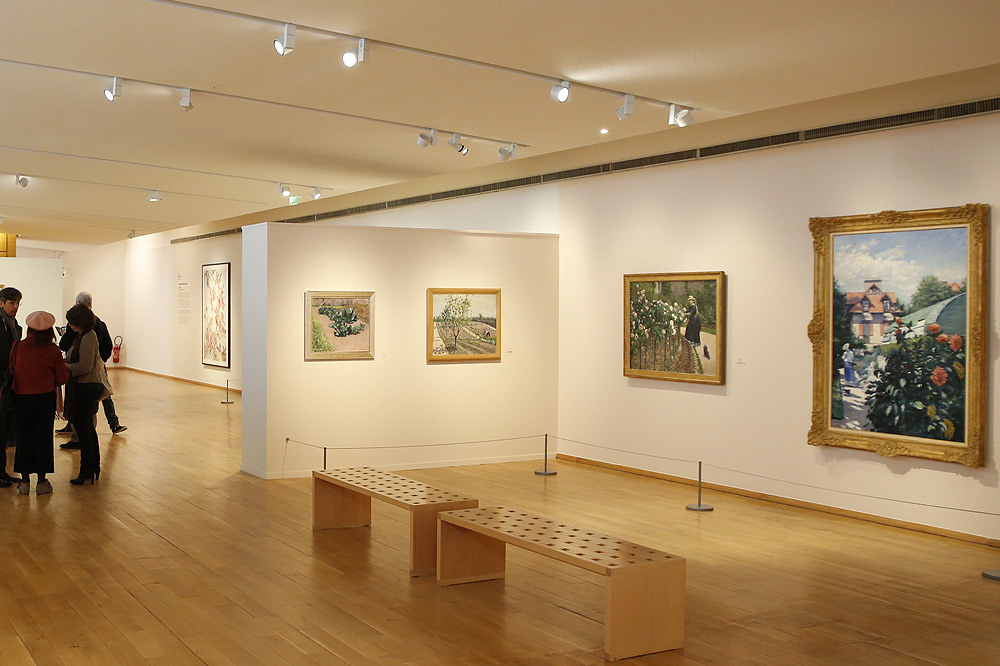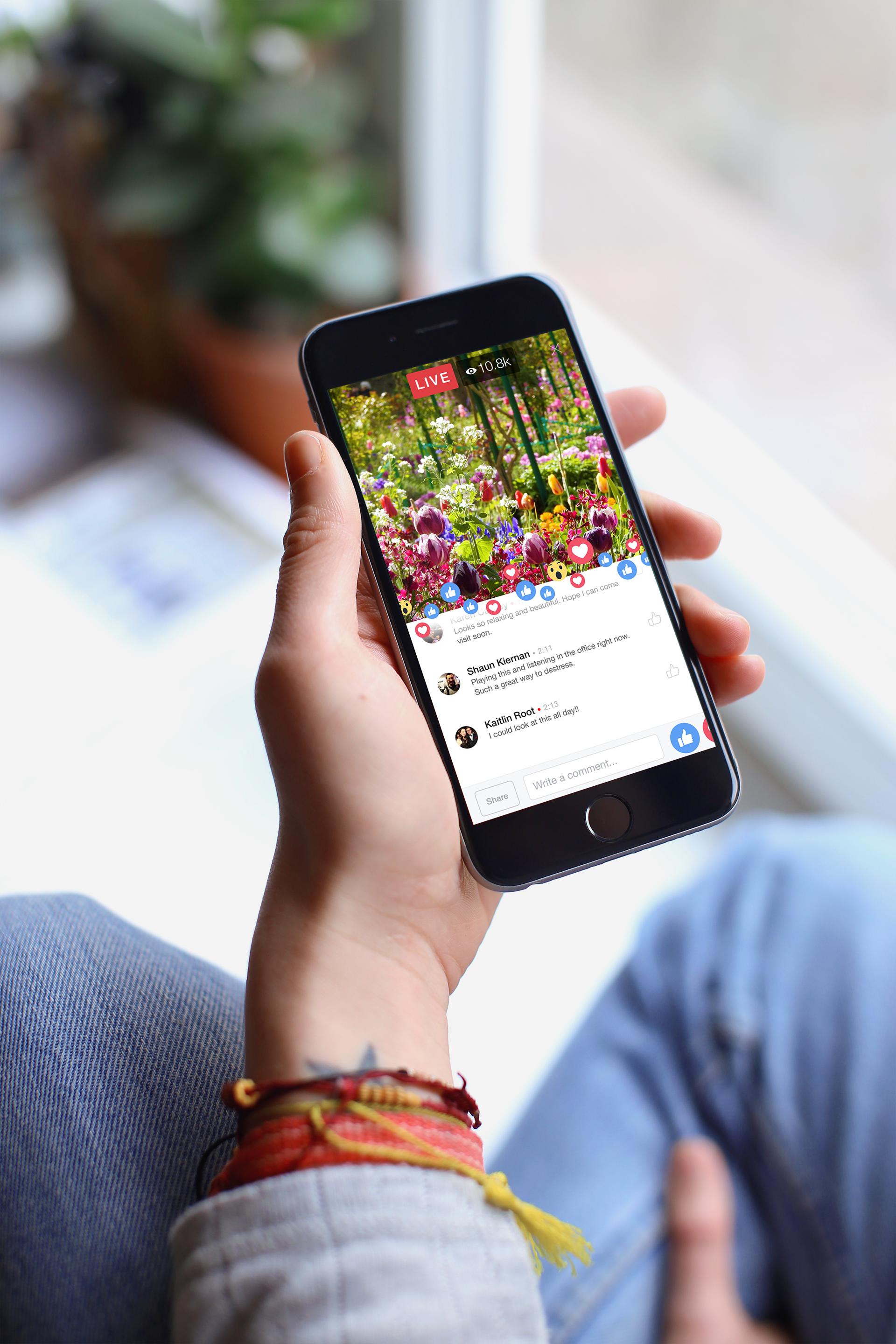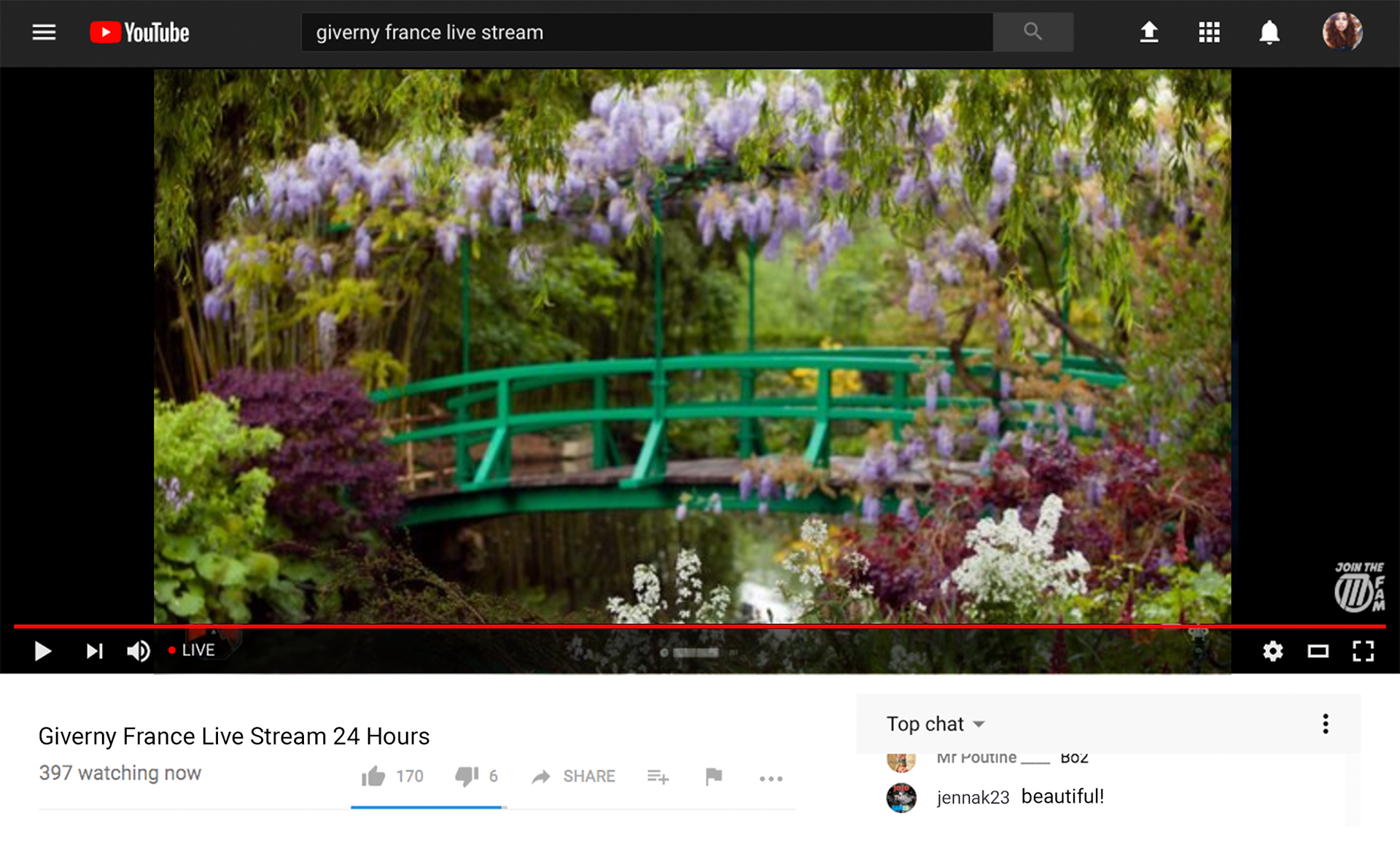 CONCLUSION
Giverny is not just a place to visit, it's a place to reflect and be inspired.