BRAND
Bank of America is the 2nd largest bank in the US by assets, serving about 46 million consumers in all 50 states and 40 other countries.
PROBLEM
People don't know that Bank of America spends millions of dollars to support cultural organizations and events.

TARGET
Millennials (by 2025, they will earn 46% of all US income)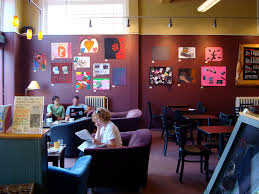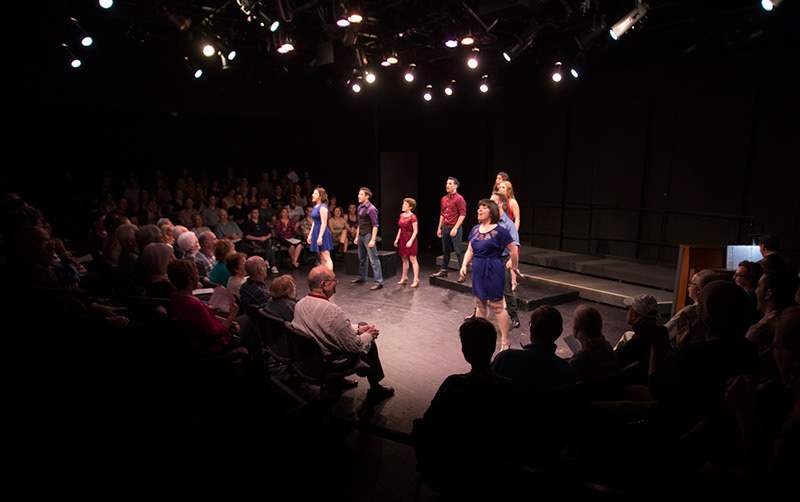 Many know supporting the arts is good, but no one really has the budget to do so consistently.
When you bank with us, you become a patron of the arts.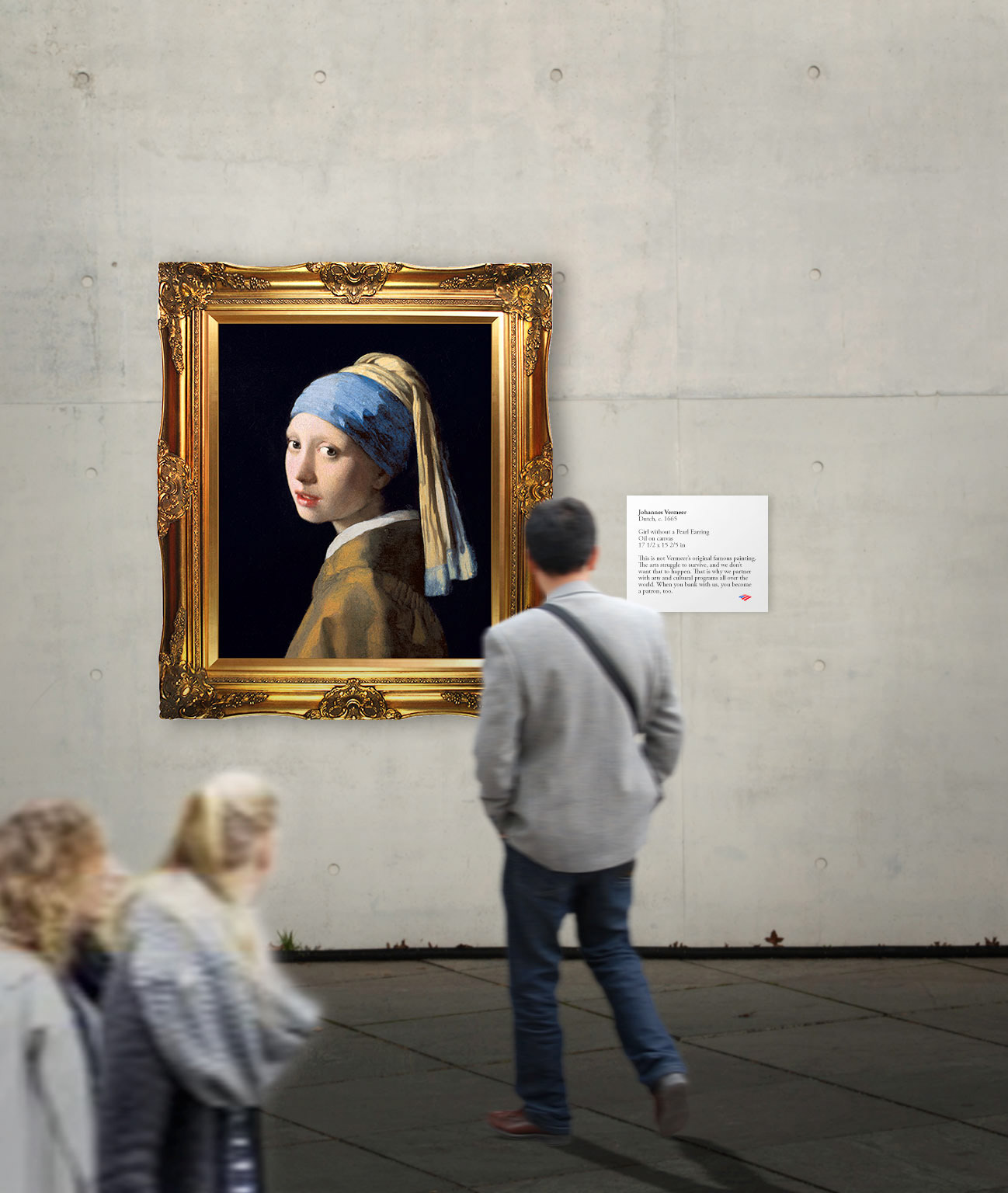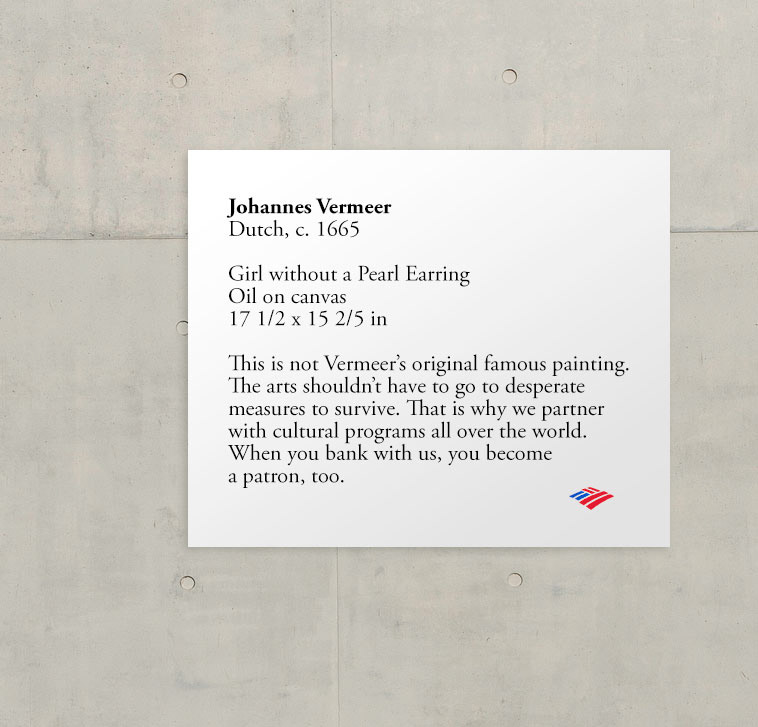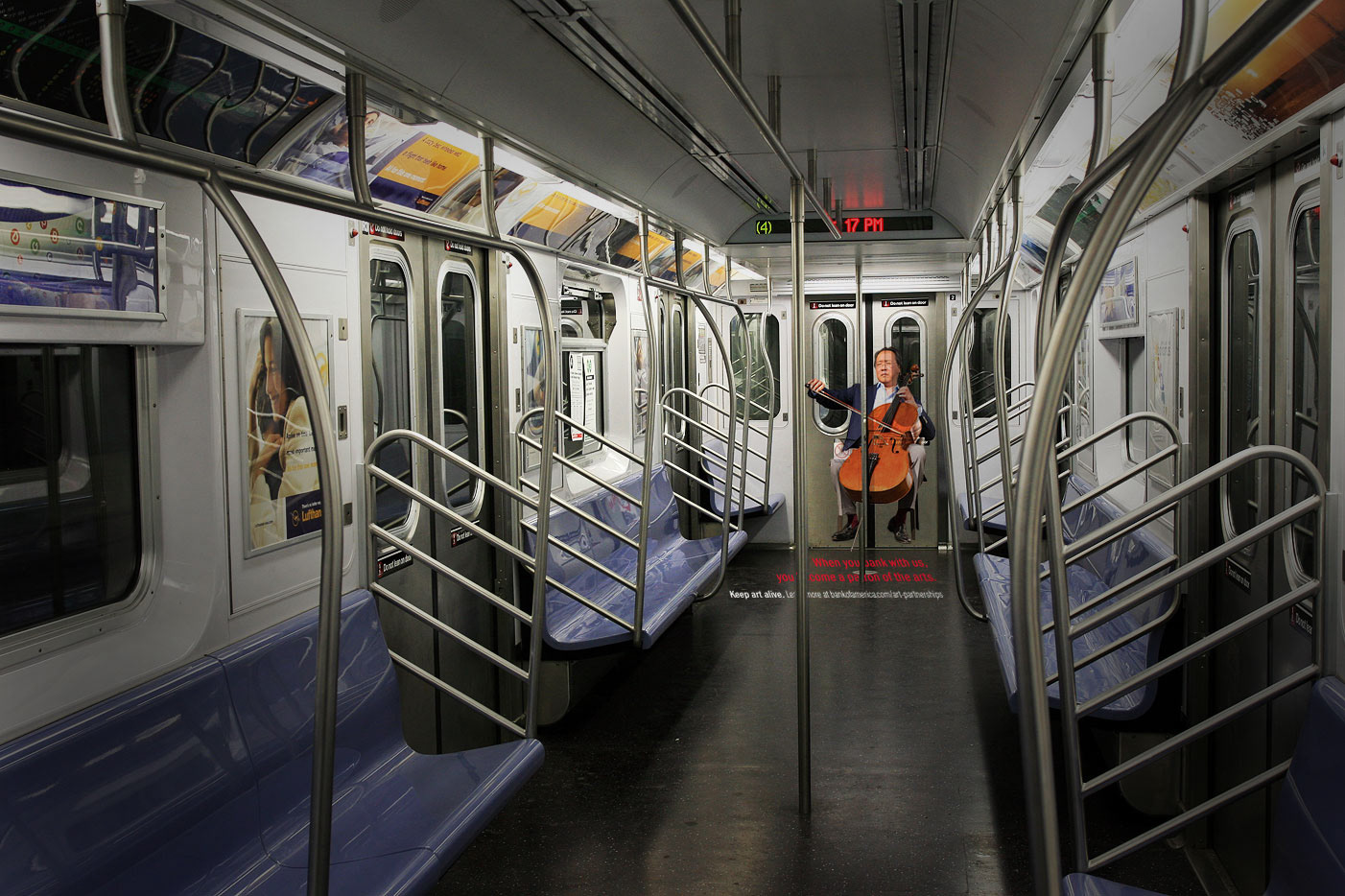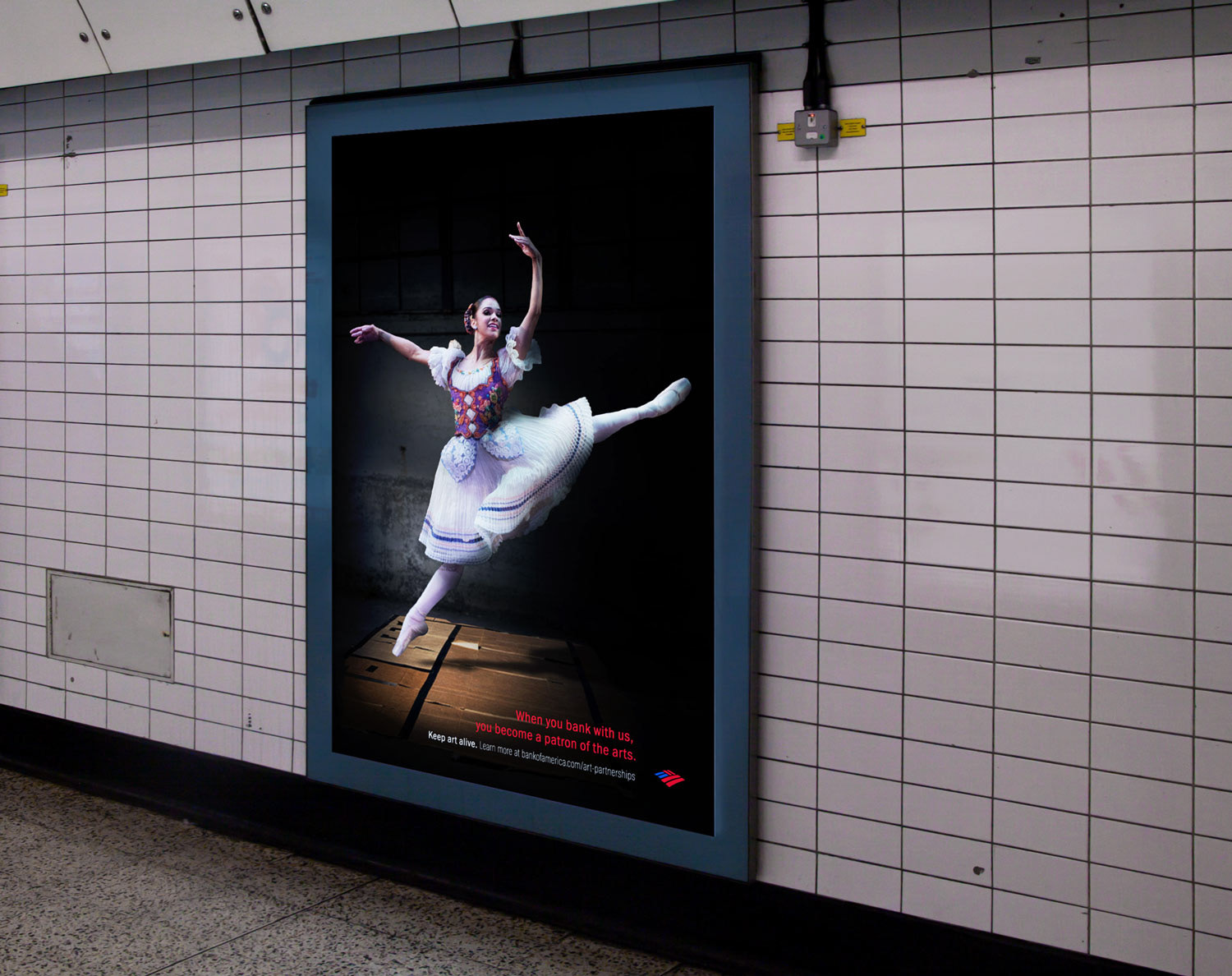 STUNT
Famous artist look-a-likes sell their wares at the flea market to get by.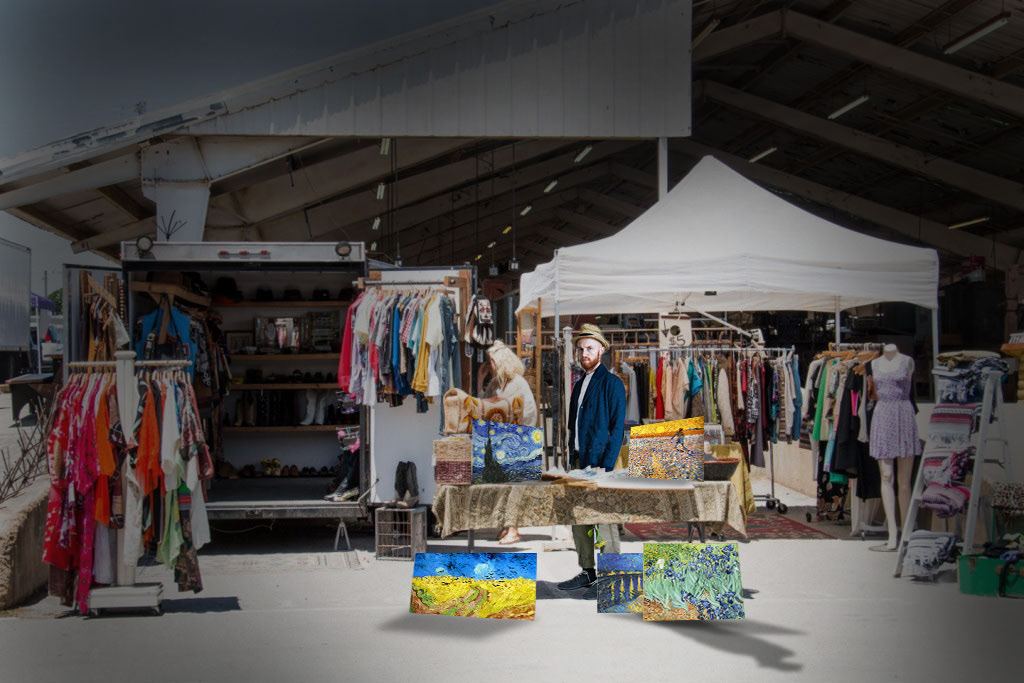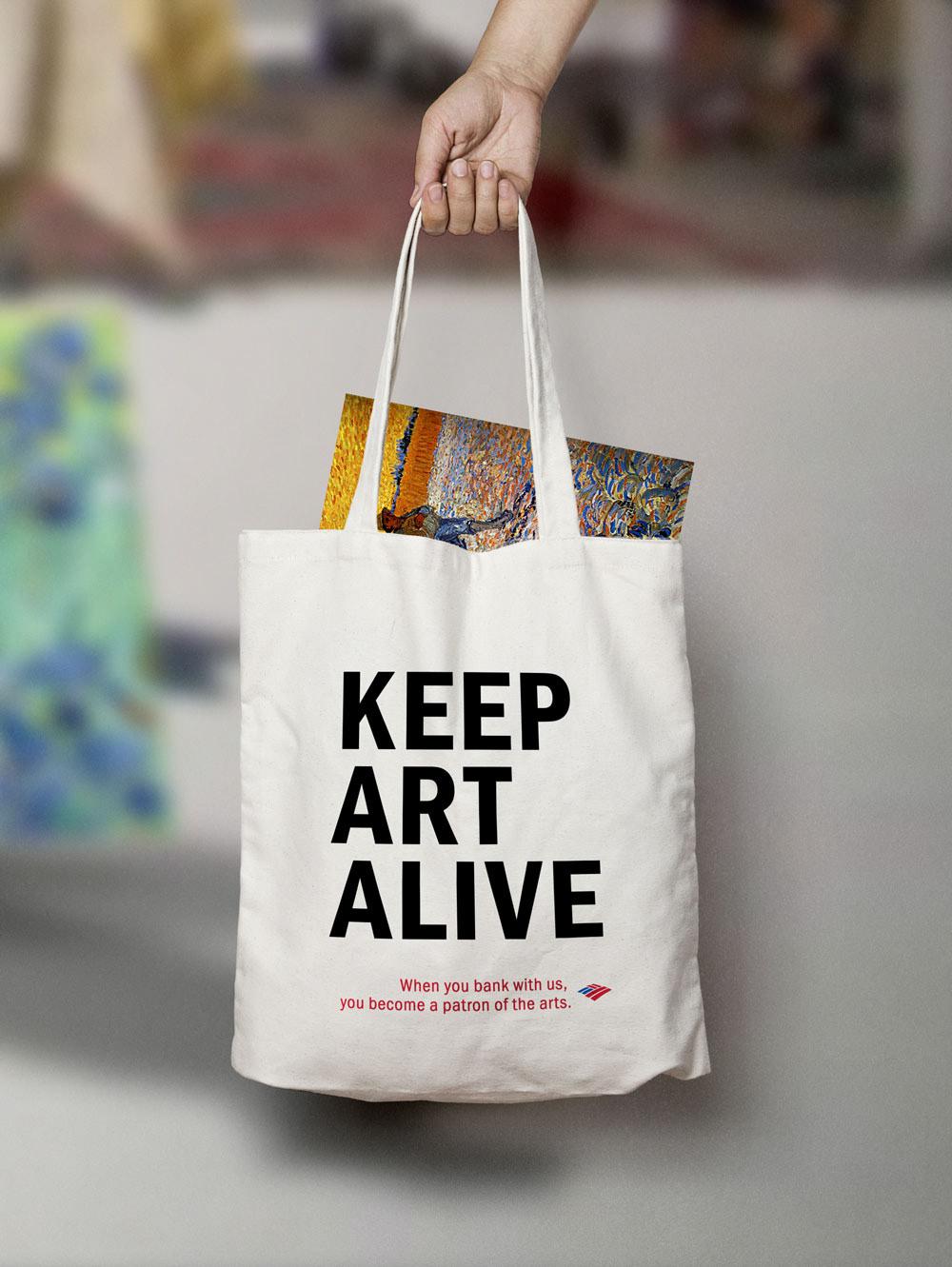 SOCIAL
People's reactions to the famous artists will be recorded and posted online.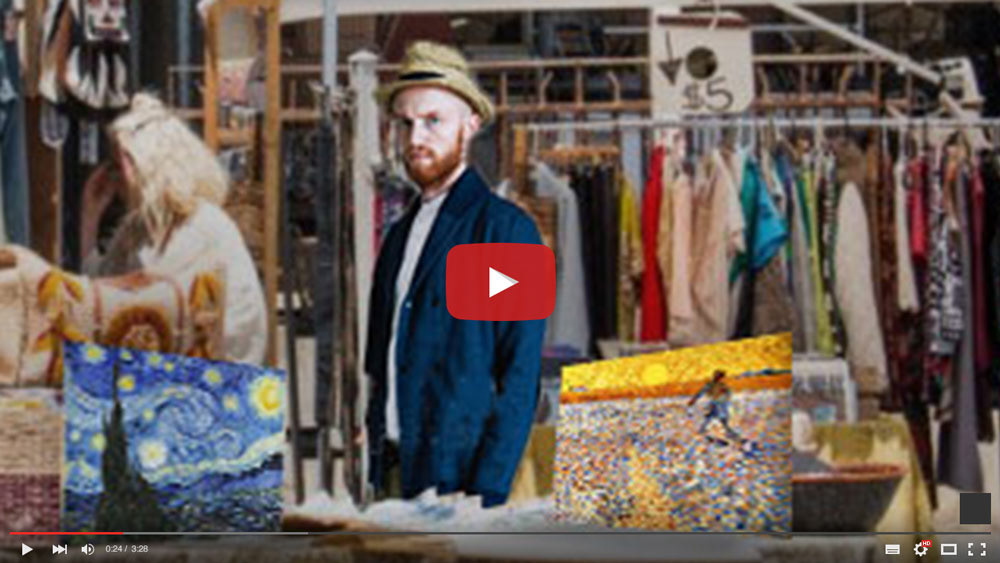 WEBSITE
A design that will temporarily takeover Bank of America's homepage to highlight their partnerships
with arts and cultural organizations.
Bank of America's priorities are an extension of their customers'.