BRAND
Since 1948, Alpha Industries has made military grade jackets. They made the first bomber jackets used originally by the US Air Force. 
PROBLEM
People think Alpa Industries is just a new, trendy brand.
TARGET
18-24 year olds, male and female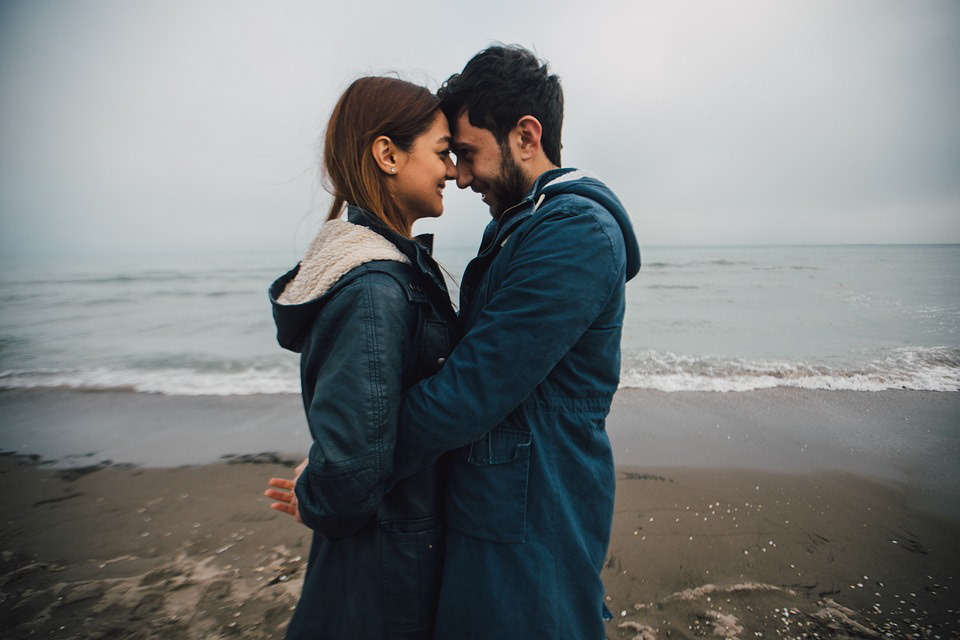 INSIGHT
People attach their own meaning to their belongings.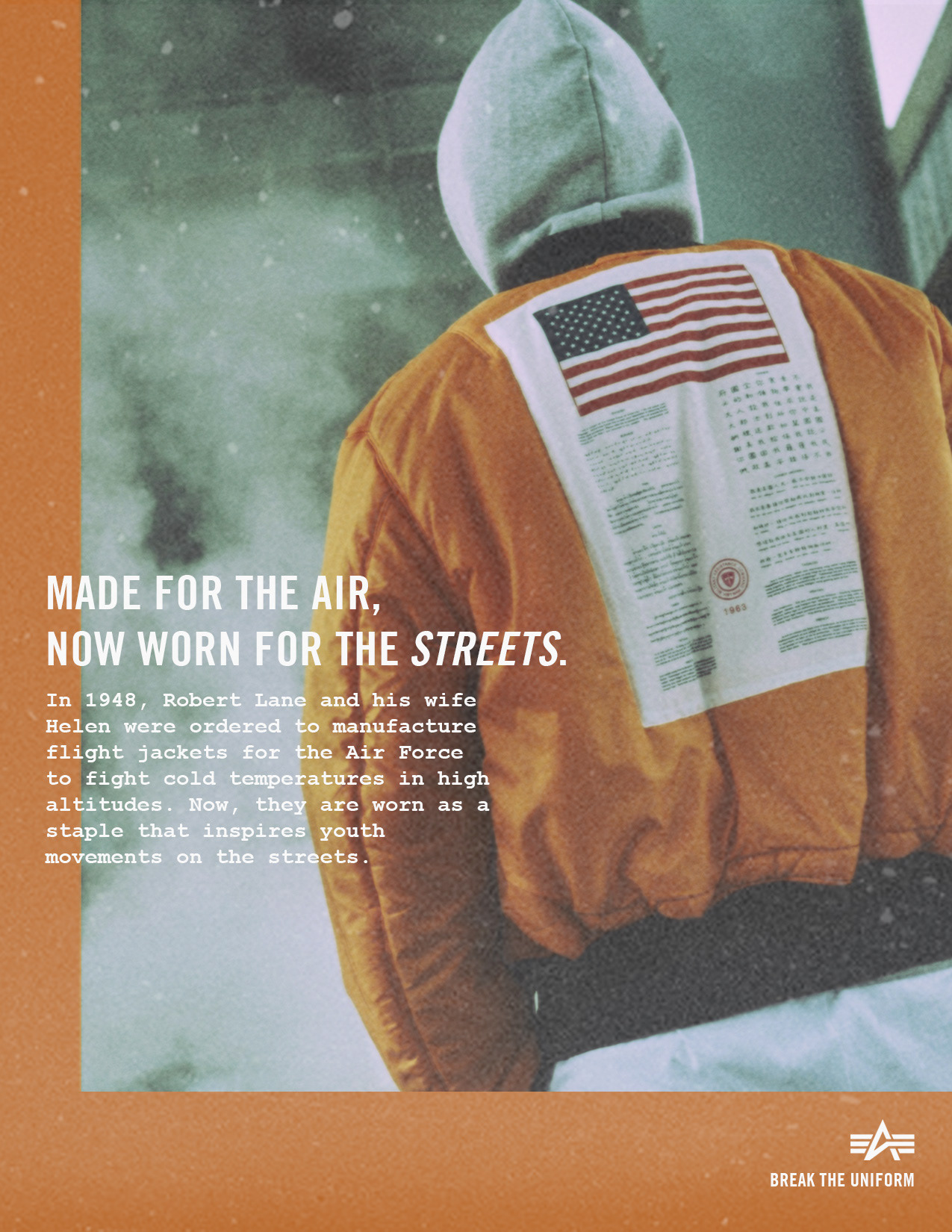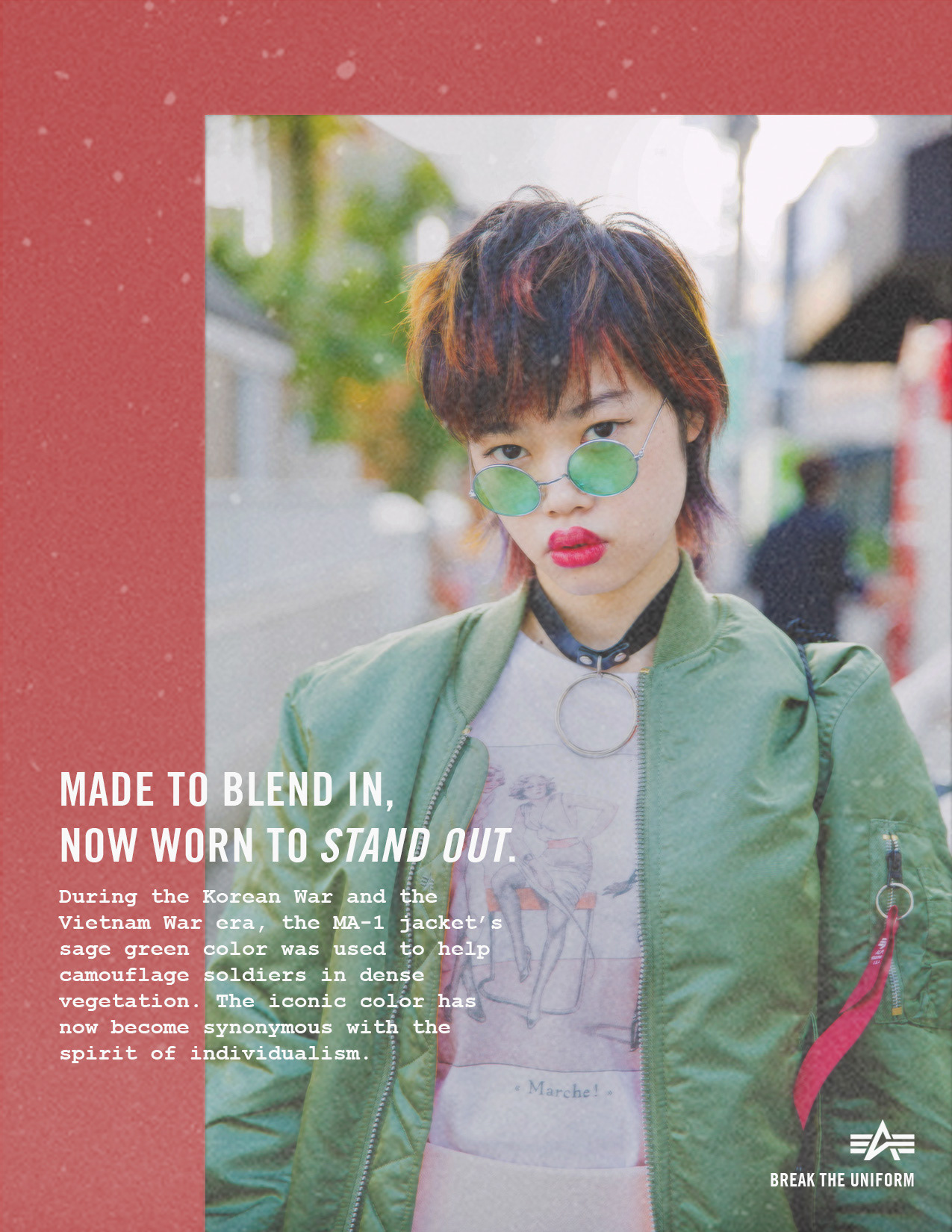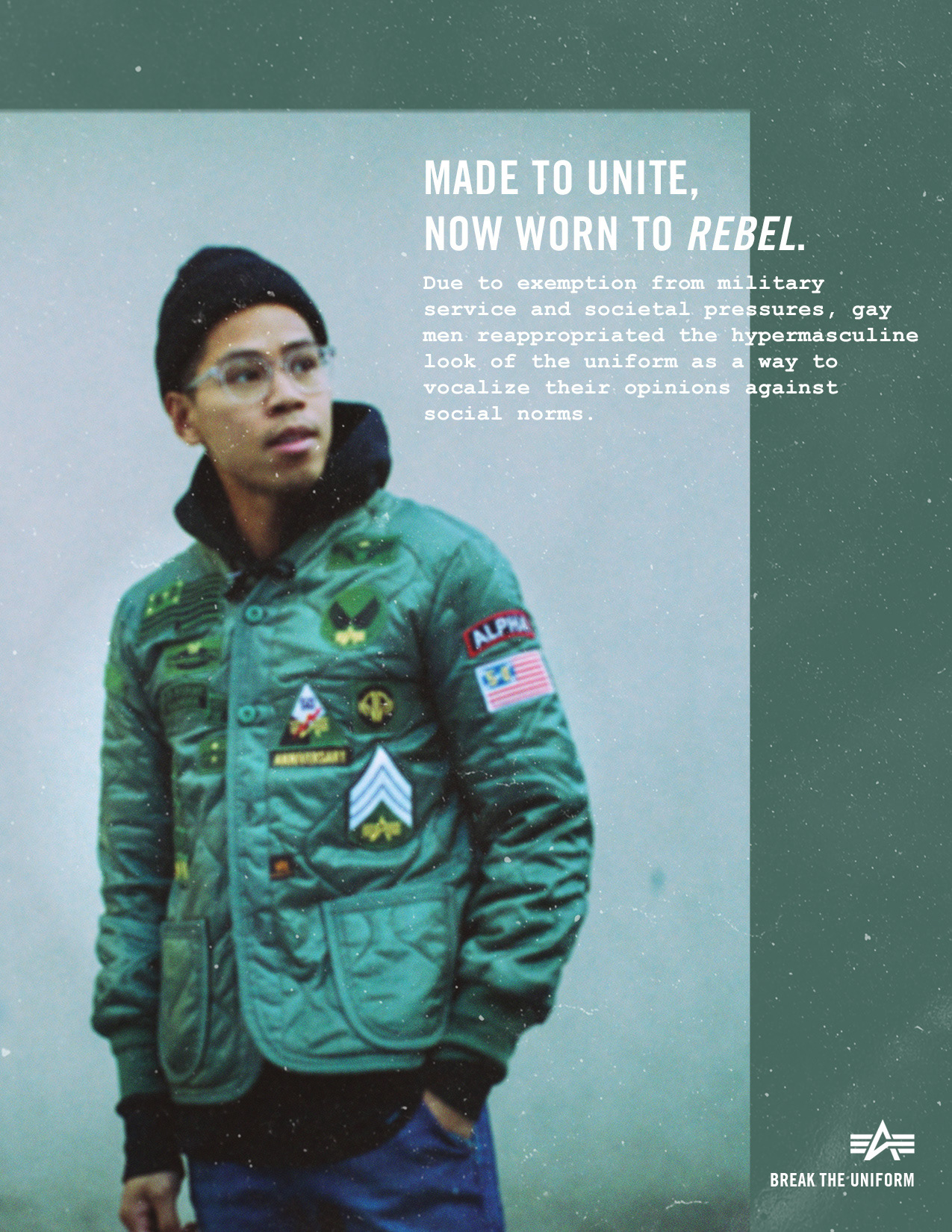 SOCIAL
Alpha Industries collaborates with a different group of 'influencers'.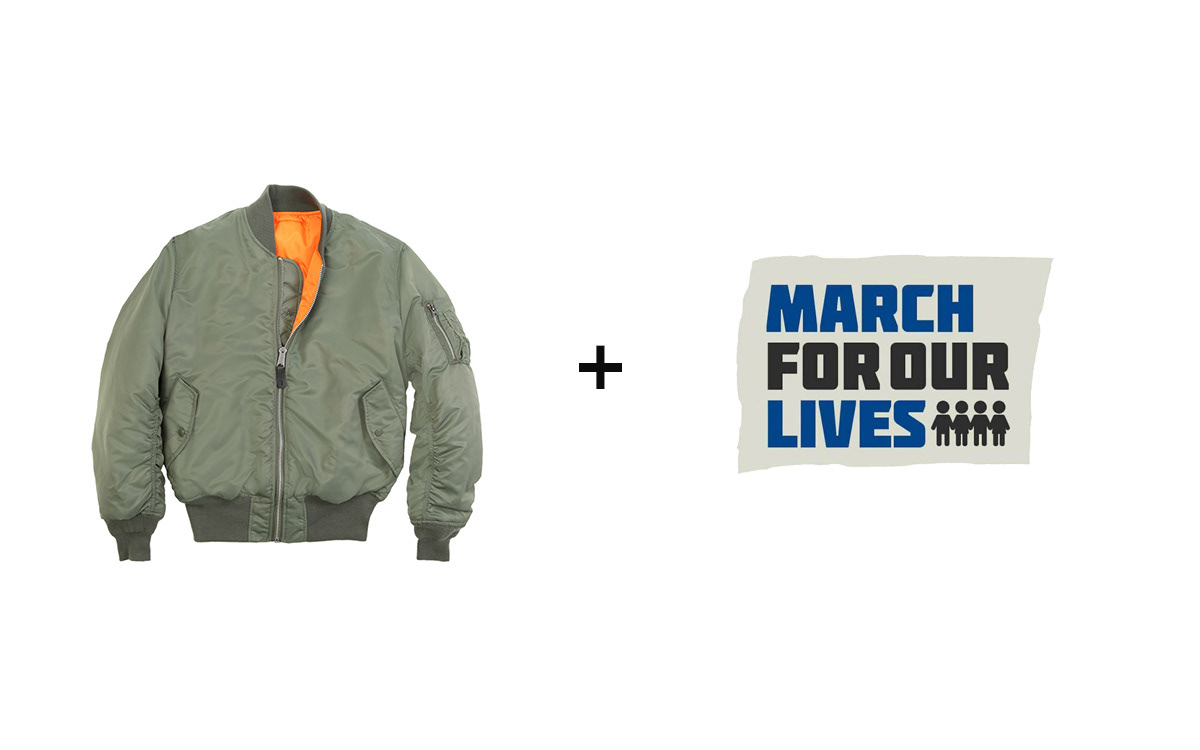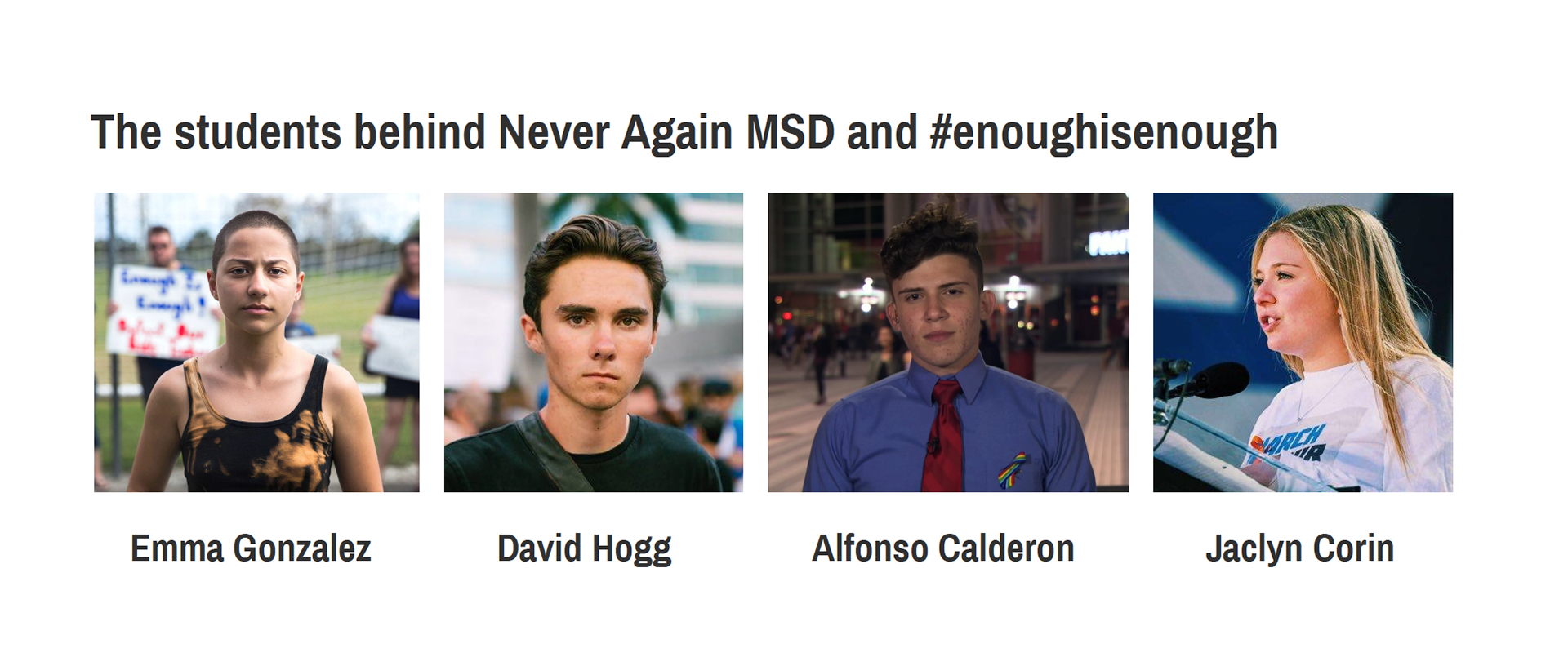 First, an Alpha Industries jacket will be given to one leader without any announcement. 
The brand will not be mentioned in any of social media posts.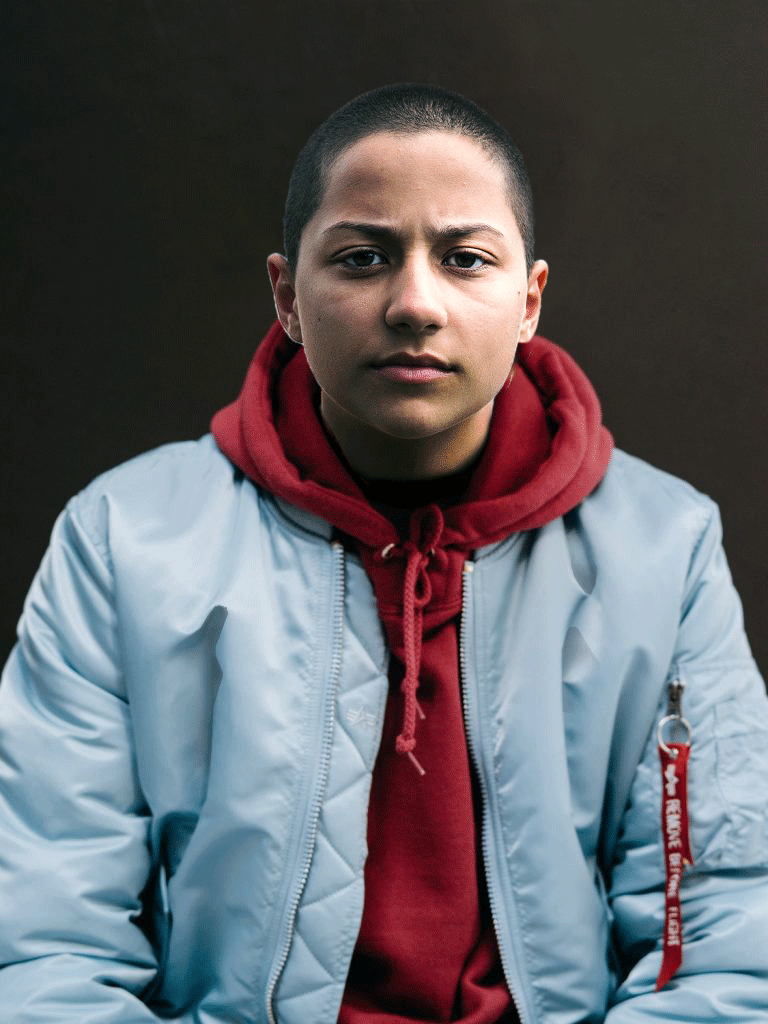 They customize the jacket in any way that they feel reflects what the movement they are a part of means to them. 
After, they will pass it on to the next until four leaders have customized it.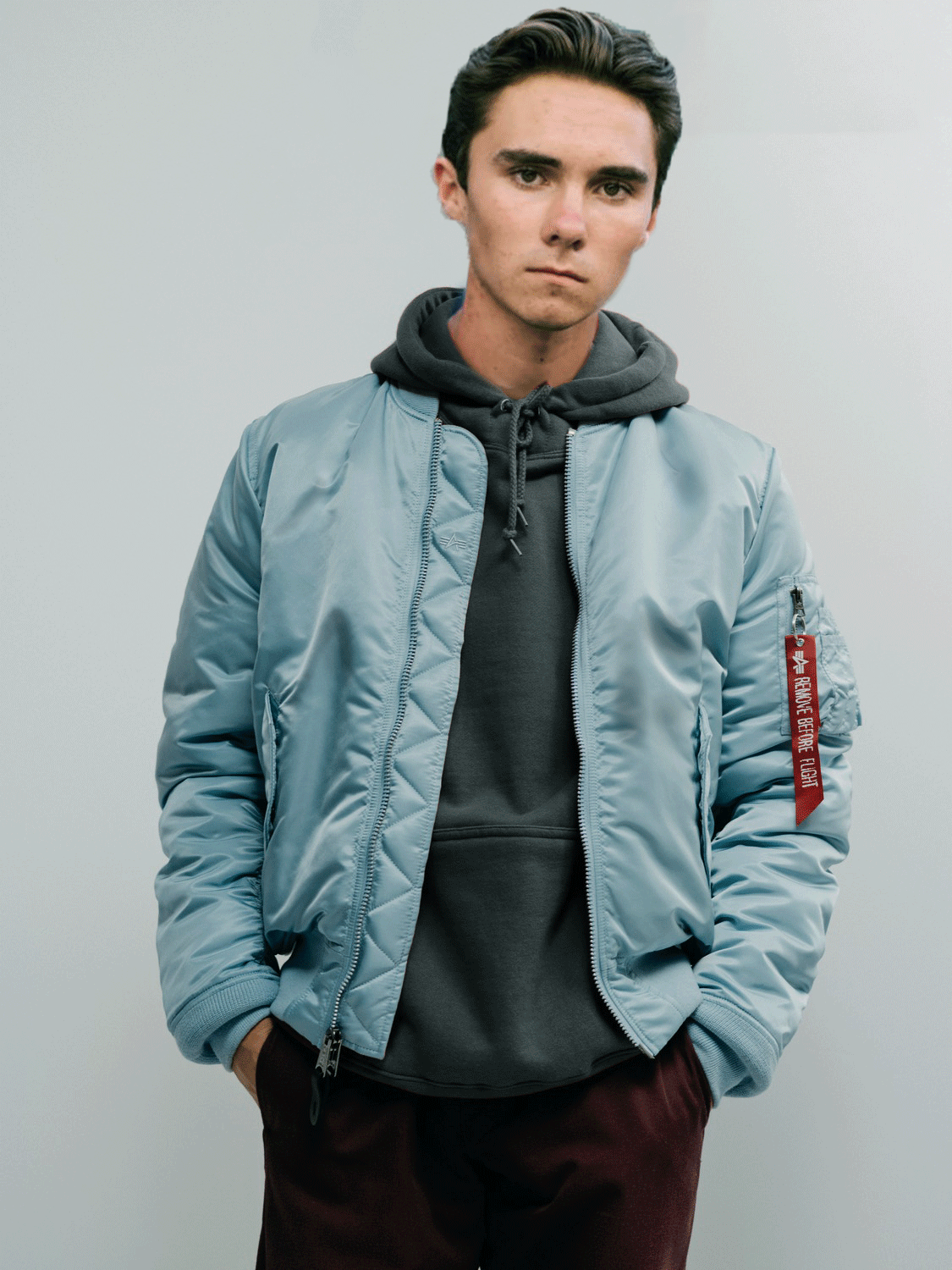 This collaboration will extend to leaders of other social movements who are seeking to create change.
EXPERIENTIAL
The customized jackets from all of these movements will be shown at an exhibition.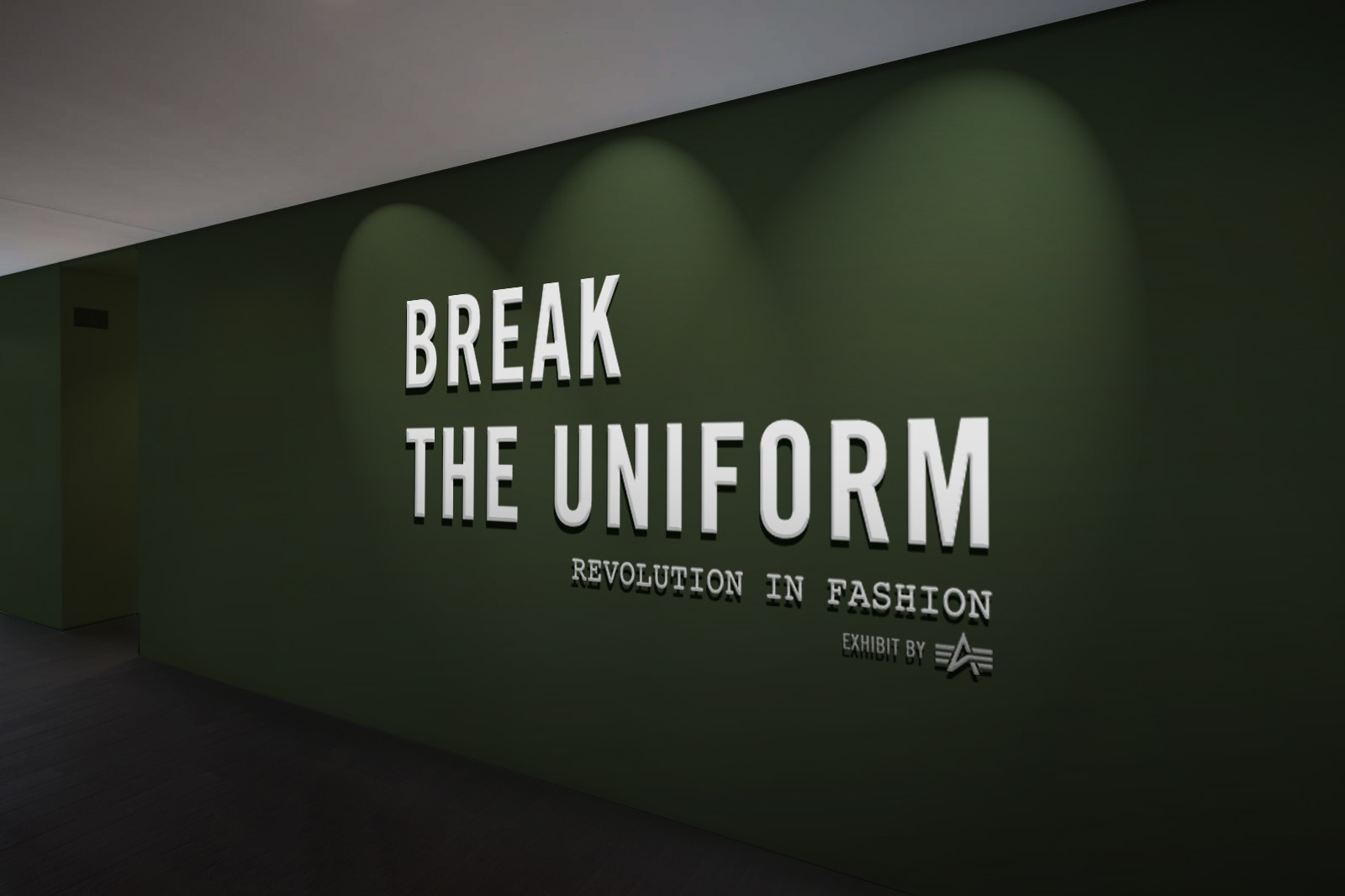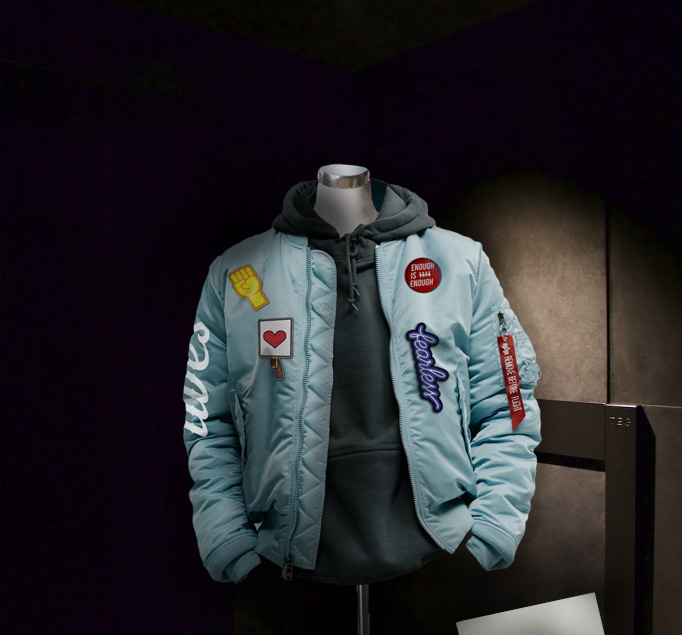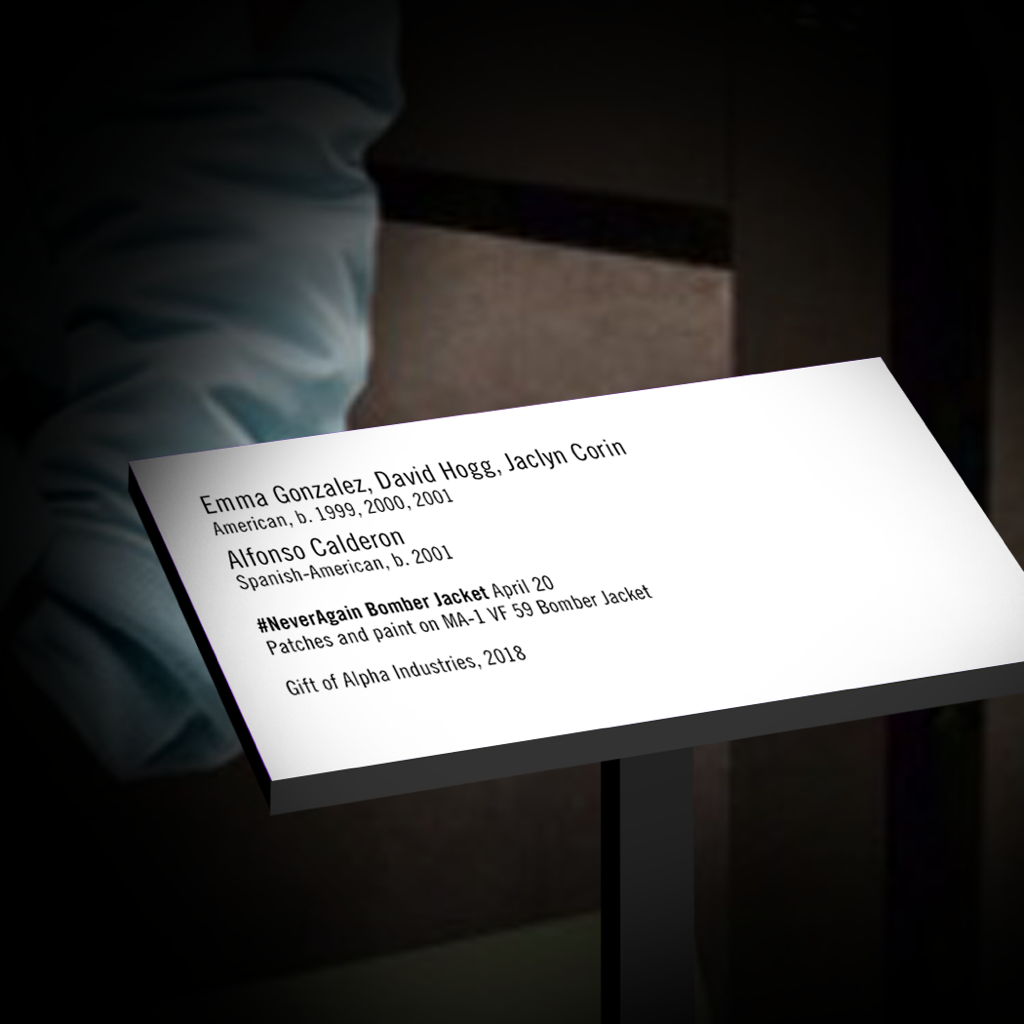 Alpha Industries' history of uniformity and rebellion come together to establish its place as a legacy brand.